Airlines are known for small margins and high fees, so it is unusual to see a carrier walk away from revenue. But AirAsia is doing just that, with group CEO Tony Fernandes personally announcing AirAsia will stop onboard cigarette sales, effective 1 November. That makes AirAsia the second major airline after KLM to single out tobacco sales, potentially starting a trend similar to the previous ban on airlines carrying shark fin shipments.
"I'm super proud to announce that AirAsia will stop selling cigarettes on duty free," Fernandes announced last month on Twitter. Replies were mixed, ranging from approval to disagreement to asking what the point is when airports will still sell cigarettes.
For all the debate, revenue is in fact small. AirAsia in the second quarter generated duty free sales of MYR12 million (US$2.9 million), about 2% of its ancillary revenue, which comprised 23% of total revenue.
Product-specific duty free figures are undisclosed, but cigarettes were already receiving lower marketing treatment. AirAsia's glossy 106-page onboard duty free catalogue typically shows only two products per page with a photo and description, but all six cigarette products are simply listed in two columns on the bottom half of the magazine's last page. There are no photos or descriptions.
For Fernandes, removing tobacco was about morals. He said AirAsia's offices are smoke-free and the company is using better insurance policies to incentivize staff to stop smoking. "We are putting our money where our mouth is," he said.
AirAsia is a pan-Asia group stretching from Japan to India, but its first – and most profitable – market of Malaysia is confronting extreme tobacco challenges. Malaysia's health ministry found in a 2015 survey that 23% of the population aged 15 and older were smokers. Oxford Economics estimates that after a series of increased taxes, Malaysia has Asia's highest consumption of illegal cigarette consumption.
Fernandes followed-up with a broader message for the Association of Southeast Asian Nations (ASEAN): "I urge all governments in ASEAN to STOP SMOKING IN PUBLIC PLACES. Look how much we spend on health related smoking issues." It is an evolution after airlines banned inflight smoking, and more recently vaping.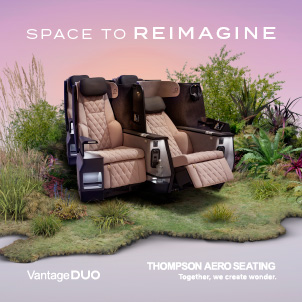 KLM stopped cigarette sales in 2018 with a clear social stance: "It is no longer suitable to sell cigarettes aboard our flights. KLM supports good health and sportsmanship, which simply cannot be combined with cigarettes. This move reaffirms our pledge to assume our responsibility towards broader society."
Other airlines are doing away with duty free in its entirety. The three big US airlines discontinued duty free by 2017 and Qantas followed in 2018. Qatar Airways ended onboard duty free this past July, but shifted to ground-based duty free at its home of Doha Hamad International, where tobacco is still offered.
Morals are increasingly coming before profits, but not swiftly. Banning shark fin cargo gained traction in 2013 with airlines including Asiana, Fiji Airways and Korean Air prohibiting it. But airlines in the home markets for shark fin – carriers like Cathay Pacific and China Eastern – took longer to implement a ban, waiting until 2016 and 2017, respectively.
Even though Singapore Airlines banned shark fin, it received negative publicity when it unwittingly carried shark fin because the shipper did not specify the true contents of the cargo. (That underscores a larger and potentially dangerous problem of hazardous goods not being properly declared.) There are also murky scenarios: Ethiopian Airlines told the Loadstar it does not accept shark fin, but shark fin was found declared on a manifest this past September.
Two months after the high profile 2015 poaching of Zimbabwe's Cecil the lion, 42 airlines banned wildlife trophy cargo. Emirates has a "United for Wildlife" special livery on two A380s, with the decals for one weighing 70kg. There is not yet an anti-smoking special livery from any airline.
Related Articles: