Design for the next generation of high net worth individuals (HNWIs) requires merging nature with high-tech, Lufthansa Technik's consumer studies find. The company has embraced these principles in two welcoming environments for VVIP jets: the Sky Retreat, which was recently introduced at the Monaco Yacht Show, and Nature's Touch, a cabin concept which has won a Red Dot design award.
"We looked at the 'generation of heirs' (25-40 years old) as target customers and investigated what is important to this generation and what they value. Their expectations have changed considerably compared to the traditional customers of the past 15 years," Wieland Timm, Lufthansa Technik head of sales VIP & special mission aircraft tells Runway Girl Network.
"Nature and the protection of nature were major aspects. Furthermore, they require the opportunity to travel comfortably and casually, hence the beach club atmosphere and the spacious cabin design in both concepts. The final point of our concept was the requirement for the latest technology and features relating to entertainment and communication and discreetly incorporating these into the design."
In the open layout Sky Retreat cabin, the multi-function center console can serve as a buffet table, a digital game centre or a touch-surface DJ station.
The Nature's Touch cabin, meanwhile, blends the aesthetics of east and west. Bamboo inspires the design, which also features smart-surface windows and a large roll-up OLED inflight entertainment screen.
Other applied technologies which are core to both designs include advanced lighting and sound systems, which combine to offer an adaptable ambiance which adjusts to the mood and activities of passengers on board.
The focus for Lufthansa Technik was to create comfortable, soothing, familiar environments for HNWIs and their companions.
"Our concepts are based on the aircraft types ACJ and BBJ as well as the new A220LR for Sky Retreat. For private people, these cabin sizes are used mostly for private needs, meaning that family and friends travel together. The families are only supported by a few staff – butler, etc," explains Timm.
It is for this reason that a layout that both supports communication and can be used flexibly is required. "This is especially noticeable in our Sky Retreat, where we have different applications in the scene. Ample space is therefore necessary for flexible usage," he says.
Another priority for the next generation of HNWIs is that their cabin environments be healthy, with features like lighting that fights fatigue, oxygen showers, lower cabin altitude, and elements that allow for healthy food preparation.
Lufthansa Technik has previously incorporated these design principles for larger VVIP aircraft in its Welcome Home A350 concept, a flying apartment that offers room for rest, productivity, family gathering, exercise and spa treatments.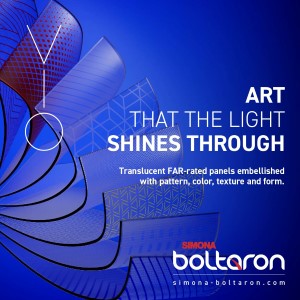 Lufthansa Technik also appeals to this demographic by using recyclable materials in the cabin, creating flexible furnishings which can be adapted to requirements, and cabin management, communication, and entertainment systems that keep pace with the latest technology trends on the ground.
Incorporating natural materials and recyclable materials in design contributes to the feeling of passenger well-being in the space, but requires research and development.
"The challenge is ensuring that the materials meet the requirements for strength in cabin construction, a good appearance in terms of aesthetics and design, and are approved by global authorities; e.g., fire test," Timm says. "Our experts have therefore developed them a lot in order to make these presented cabin concepts possible."
Few can afford to fly on this level, but once many of these alternative materials and technologies are certified for VVIP jets, there is a better chance that they could be incorporated in commercial airline cabins.
Related Articles: