Heat and power. These two words are on the tips of the tongues of all stakeholders seeking to bring new electronically steerable antennas (ESAs) to civil aviation in a bid to support low-latency broadband transmissions for passengers and pilots. Inherently, ESAs generate a lot of heat because they draw a lot of power. How will these connectivity work horses cool down?
Carlisle Interconnect Technologies (CIT), quite literally, has a cool idea. During the APEX EXPO in Los Angeles, it showcased its new patented Thermal Management System (TMS), saying the system resolves a lot of the issues that have inhibited operators from adopting ESAs. The TMS provides a uniform temperature plane for beam steering. And, just as manufacturers see opportunities to equip business jets and commercial aircraft with ESA hardware, so too does CIT see opportunities for its TMS to accompany them in both sectors.
Little wonder, then, why the TMS on display at the APEX EXPO can next be seen on display in Las Vegas at the upcoming National Business Aviation Association (NBAA) convention and exhibition, boasting the ultra-low-profile footprint of ARINC 781 because, as CIT director, sales – IFEC/interiors Kris Samuelson explained, "although this is in the footprint of the 781″ for business and regional aircraft "you could in theory take a high gain antenna off and put this system on using some of the same basic reinforcement or somebody might say, 'I've got an ESA that's dimensionally larger, and so this is going to have to be scaled accordingly.'"
That means that an operator could remove the antenna supporting Inmarsat L-band-based SwiftBroadband satellite communications, for instance, and replace it with an ESA supporting new Low Earth Orbit or Medium Earth Orbit constellations, when they are completed.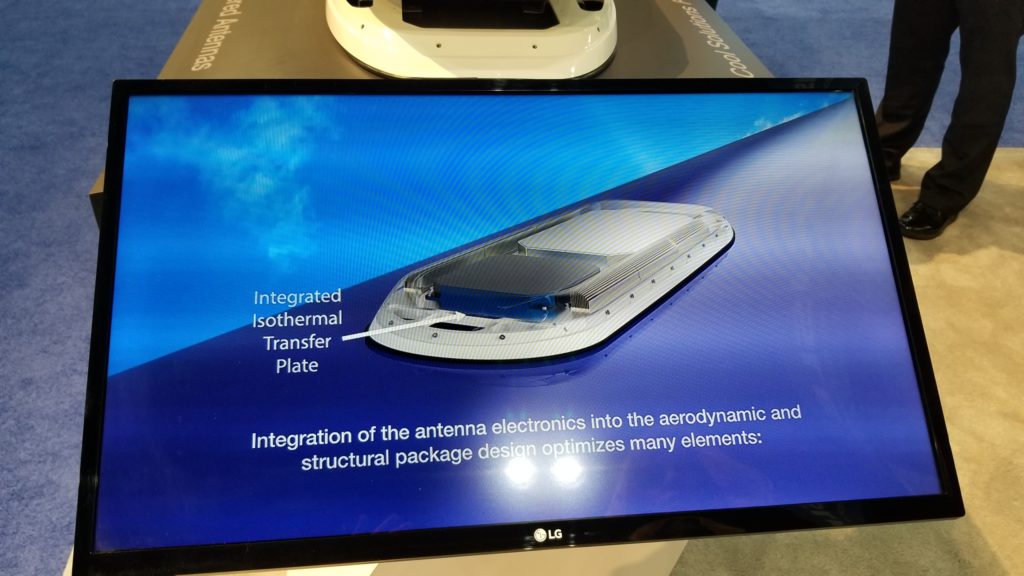 Saint Augustine, Florida-based CIT, a division of Carlisle Companies, has been watching the ESA market since it started to gain momentum in IFE and connectivity.
Last year, the company unveiled a Carlisle adapter plate and CPI Radant radome that follows the ARINC 792 standard aimed at primarily addressing flat-panel and electronically steered antennas for narrowbody and widebody aircraft.
But while the 792-compliant package generated a lot of interest, "it doesn't solve a cooling issue, it doesn't solve a gate-to-gate issue, and so that really lends itself to this", said Samuelson, pointing to the TMS, which is, again, scalable to meet something as small as an ARINC 781 footprint or as large as ARINC 792.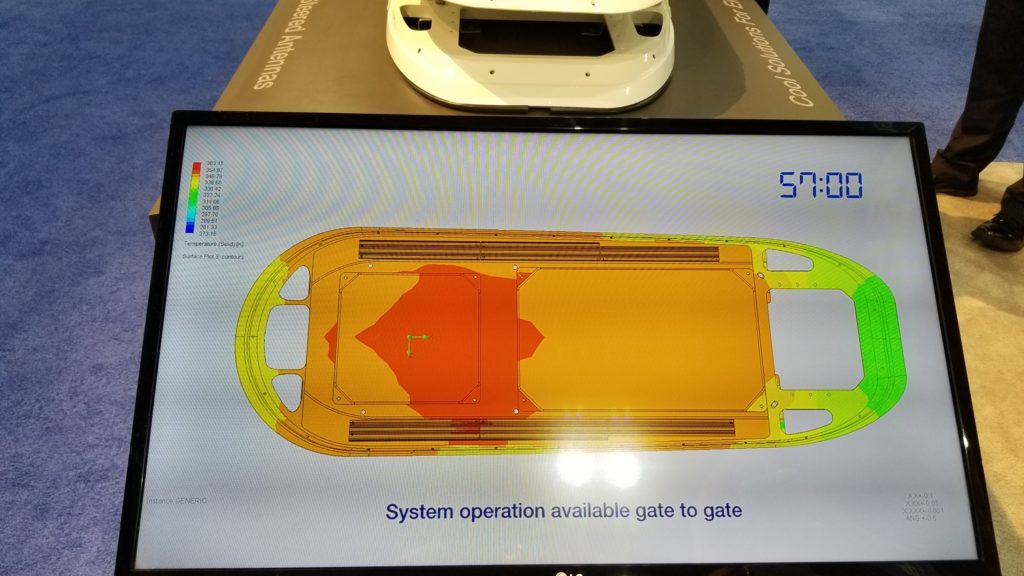 What has the reception been like with airlines? "You know airlines, they do look at this and I think they like some of the benefits of what Carlisle's hardware systems do," said the CIT executive. "They're easy to install, they're less intrusive to the aircraft. These installation solutions are designed with manufacturablity in mind, installation, speed to market in mind, and just a less intrusive penetration into the fuselage. So these systems, the way Carlisle has designed them, you're not going to have to reskin that portion of the aircraft if you take that system off. Which is just kind of what [ARINC] 791 is about anyway." That is the spec followed by industry for installing traditional, mechanically steered Ku and Ka-band aero antennas, which airline passengers are now familiar with seeing atop commercial aircraft.
In terms of frequency, CIT remains agnostic, willing to provide the adapter plate, radome and indeed cooling system for Ku or Ka ESAs as they arrive on the scene. "I mean we have to be right? Our last interview in Boston, was kind of a focus on that. You know we really want to be able to support everyone," said Samuelson.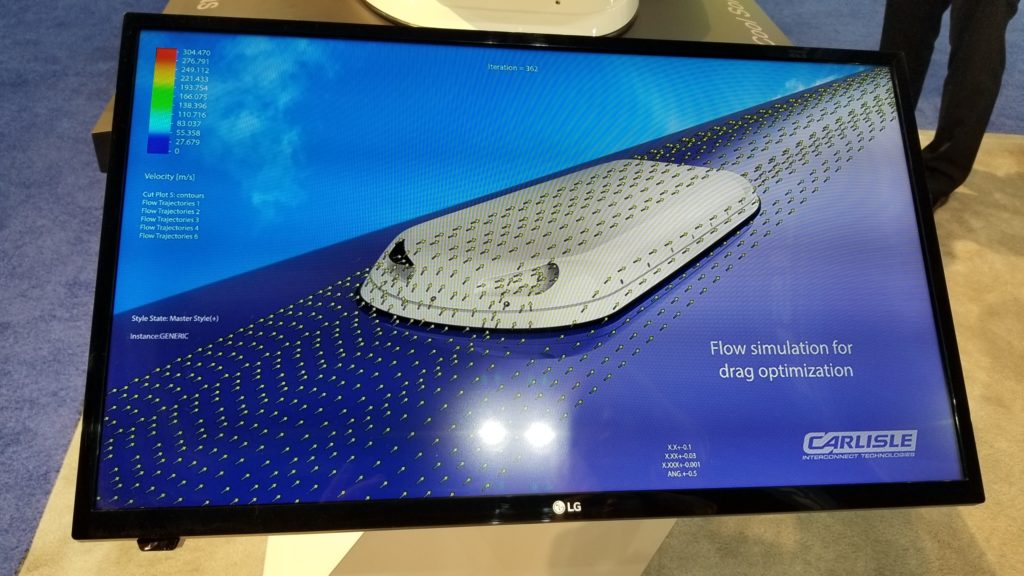 With that said, CIT is not simply waiting for ESA manufacturers to advance antenna technology. It's moving fast-forward on that front as well, recently signing a memorandum of understanding with Ball Aerospace to bring a new satellite communications antenna to the commercial aviation marketplace.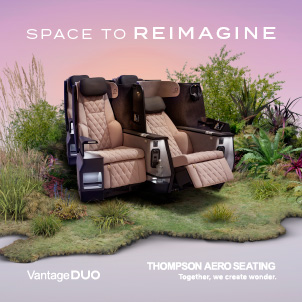 Ball has already successfully tested its first-generation AIRLINK-branded Ku- and Ka-band products with geostationary Earth orbit and LEO satellites. But under the MOU, CIT will leverage Ball's second-generation of fully electronically steerable phased array antennas, featuring the firm's innovative sub-array antenna architecture.
"We do have a MOU with Ball aerospace. And that's exciting because Ball almost came out of nowhere into this market. Now they are heavily in military and defense, but they've got an ESA, they're talking to the likes of the satellite providers, and they need help. They understand defense very, very well. And we're excited to help them," said Samuelson. "Effectively, Carlisle has had great traction with every ESA terminal developer there is in market today. And we want to make sure those that make it, have a solution. You can obviously see that their technology stops at the bottom of that ESA. They're not really thinking about how to get it on an aircraft. Maybe some are, but they certainly don't have that solution, that's where we want to be, and I think we're doing a really good job at that."
In short, CIT feels it is well position to capture a fair chunk of business in supporting the install of ESAs on business and commercial aircraft. "And I think, this show much more than in Boston [at last year's APEX EXPO], I feel like we're having the conversations of when, not if," said Samuelson in Los Angeles. "I think that really is the shift from Boston to this show is, it's about when. We need a prototype by AIX, we need flight hardware by November, and we're thinking well then we've got to launch a program."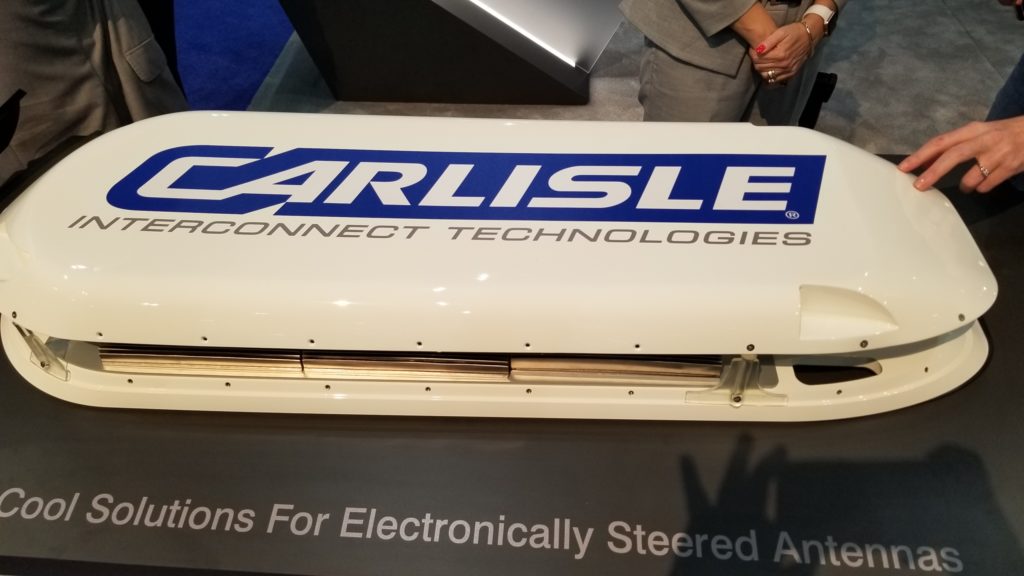 Related Articles: