Safran Passenger Innovations, formerly Zodiac Inflight Innovations, has won a program to supply its RAVE ULTRA In-flight Entertainment (IFE) and Connectivity (IFC) system line-fit for 34 Boeing 777-9s for Lufthansa airlines.
RAVE ULTRA is designed around providing a superior passenger experience, with 4K displays in various sizes for edge to edge viewing, a slim design (thickness of a cell phone) with GX connectivity, connecting the entire cabin simultaneously to the Internet.
Lufthansa will operate the Boeing 777- 9 RAVE ULTRAs in four configurations. The configuration includes displays with touch screen controls up to 27 inches. All passengers will have the ability to connect their own personal Bluetooth headsets and pair their own devices with RAVE's Second Screen application.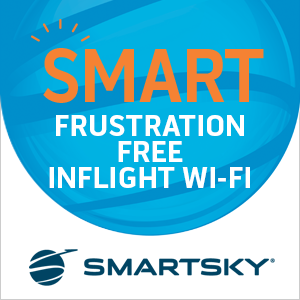 "Safran Passenger Innovations continues to set the bar for large entertainment viewing and passenger enjoyment in flight. The innovation they offer demonstrates Lufthansa's aim for modern and comfortable cabins, perfect service and a positive experience in-flight. RAVE ULTRA complements Lufthansa's strategic direction to deliver each passenger a quality, innovative experience on-board," states Floris Reimbold, Head of IFEC Technology of Lufthansa Group.
"It's an honor to work with a high caliber airline such as Lufthansa. Our Safran Passenger Innovations team loves taking on bigger challenges to customize our products and enhance the passenger experience. Our technology leadership supports the airline's strategic goals and helps deliver the ultimate passenger in-flight entertainment and connectivity experience," asserts Larry Girard, Safran Passenger Innovations CCO.
Safran is an international high-technology group, operating in the aircraft propulsion and equipment, space and defense markets. Safran has a global presence, with more than 92,000 employees and sales of 21 billion euros in 2018. Safran is listed on the Euronext Paris stock exchange, and is part of the CAC 40 and Euro Stoxx 50 indices.