Signal Lamp Entertainment (SLE), a global content distributor and provider of advertising and content distribution technologies, and Burrana, a world leading integrated cabin technology provider, announced today a partnership to bring a unified, end-to-end advertising solution to all Burrana IFE systems.
Through its deployment of SLE's Ad Republic, Burrana will enable its clients to maximize revenues, offer a better ROI for advertisers, and support both the ad sales and ad buying communities addressing key constraints that have limited traditional, inflight advertising – time to market, targeting, performance reporting, and access to robust direct and programmatic ad sales marketplaces.
"Signal Lamp Entertainment and Burrana share the vision that airlines will only be able to realize meaningful revenues from IFEC advertising if the entire ad ecosystem is optimized. Ad Republic will enable Burrana to offer its clients an unprecedented opportunity to do that", says David Villarreal, Signal Lamp Entertainment's CEO.
Burrana's CEO, David Withers said that he is pleased to partner with SLE, and that Ad Republic solves historical inflight advertising challenges.
"Signal Lamp Entertainment's ease of integration, comprehensive approach to the advertising ecosystem, and flexible business models make them a pragmatic complement to our IFE offering . We are always delighted to support our airline partners to provide extraordinary passenger experiences and this partnership enables them to maximize their inflight revenues as well."
To learn more, visit the Burrana team on booth 1913 at the APEX Expo on 9-12 September 2019. See Burrana's latest advances in LED cabin lighting, ENGAGE application for ground and cabin crew, In-seat Power, as well as our PAVES and GLIDE inflight entertainment systems.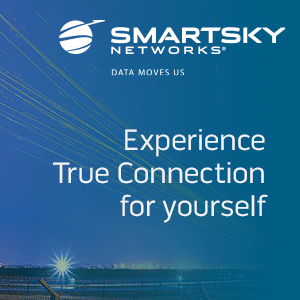 About Burrana
For more than 50 years, the heritage of Burrana has enabled all airlines to create extraordinary passenger experiences. Burrana was formed following digEcor's acquisition of the Collins Aerospace commercial IFE business including the former Transcom and Avicom product lines. Burrana now stands as a world-leading integrated, end-to-end cabin-technology provider.
Our modular and affordable portfolio include PAVES and GLIDE embedded and overhead IFE, USB and 110V in-seat power, LED cabin lighting, cabin management, crew applications and content services.
We deliver reliable, tailored solutions that enable your brand through enhanced passenger experience while providing operational efficiencies.
About Signal Lamp Entertainment
Signal Lamp Entertainment is your partner in the travel industry- bringing relevant advertising and unique content to your passengers globally. Our advertising ecosystem and content workflow technologies allow for media to be delivered anywhere within minutes of production of ad approval.