In 2018, aviation industry veterans Lee Woodward and Ian Cooper founded Skyborne at the UK's Gloucestershire Airport. An airline training academy, Skyborne employs a combination of time-tested techniques and new technologies to deliver thoroughly modern courses. Alongside the Diamond DA42 twin-piston, the academy offers advanced synthetic training aids including on a Boeing 737 MAX simulator.
Skyborne's website is rich in images featuring women so it is fitting that the academy's initial air transport pilot license (ATPL) counts Alisha Jassar as a student. Aged 19, Jassar is unusual for entering the course directly from secondary school, rather than university. Her aviation interest was sparked at an early age by seeing light aircraft at her local airfield. Since taking a trial flight at the age of 16, it's a route she has navigated largely under her own initiative.
"The school careers advisors knew nothing about getting into the industry. It's a fairly common issue, schools tending to encourage students to attend university over other career paths. I did my own research and attended Pilot Careers Live [PCL, a series of European industry shows]. I found out about Skyborne through the PCL newsletter," Jassar tells Runway Girl Network.
"Their facility really impressed me, and I was reassured by the credibility of the instructors and founders, who are all very personally involved. I'm currently in ground school; the course is 67 weeks long."
Right now, Jassar says her primary goal is to secure a position with an airline. "I'd like to achieve a captaincy and fly long-haul during my career."
Woodward, who serves as CEO of Skyborne, says the academy trains its cadets as close to the requirements of an airline operator as possible. "We have a progressive continuous learning philosophy, which overlays the theory with scenario-based training. It delivers theoretical training in tiers, which we believe promotes better understanding. We also add otherwise unheard-of modules, including customer service, which all our trainees receive, and flight risk analysis," he explains.
Jassar confides that ground school "can be challenging, requiring that you dig deep, focus, take feedback and develop. There are also challenges from being the only female on the Integrated ATPL course, a situation emphasized by learning in a boutique environment." She reckons it's a good test of determination and expects to work in a minority female environment throughout her career, despite the industry's efforts to improve diversity.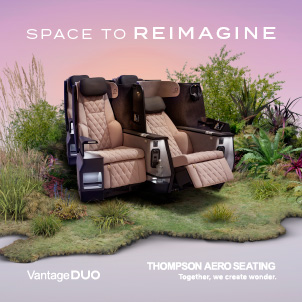 She wants to be part of the solution. "I want to promote greater diversity within the industry. I found the typical cadet profile intimidating when I started looking. Greater insight and promotion of diversity will go a long way to encouraging more young women to consider airline pilot as a real career choice," says Jassar.
"To those at my former school considering career options, I'd say that becoming an airline pilot is possible if you have the passion and attributes to get through the training. It was never presented to me as a career choice and I'm keen to promote it to those who don't think it's possible."
It's a philosophy Woodward shares. Skyborne is involved in an initiative engaging children as young as 12 and welcoming them to its facility for summer camps. Recognizing that fewer than 10% of candidates applying for pilot training are female, Woodward says the outreach effort will actively encompass girls, but adds a caveat.
"I don't believe the pilot training industry is configured to appeal less to women. Perhaps we haven't done enough as an industry to change perceptions. It's about offering flexible working arrangements for all; those airlines which do, like India's IndiGo, have the largest proportions of female pilots."
Related Articles: