Airbus is expanding the possible footprint positions of lavatories on its A321neo aircraft as part of its development of the narrowbody's performance — and passenger experience — to cover ten-hour flights with the A321XLR variant unveiled at the Paris Air Show this summer.
Crucially, this should allow airlines that plan to operate the A321neo on their longest routes to avoid one of the key concerns raised in reaction to the aircraft's unveiling: the queue for lavatories at the front and rear of the aircraft.
Anaïs Marzo da Costa, Airbus' head of aircraft interiors marketing, sat down with Runway Girl Network to explain the airframer's plans.
To start with, Airbus is expanding the areas where hookups for power and water allow airlines to install lavatories. Calling these "Flex Zones", the airframer intends to "increase the number of possibilities that the airlines have to install lavatories in this type of layout, so they can really adapt to their configuration and put the lavatories at the best place within the cabin. A dedicated one for first class, a dedicated one for business, then dedicated ones for economy class, for example," Marzo da Costa tells RGN.
Diving into the details, the Flex Zones do indeed sound impressively flexible. "You have a very big Flex Zone between the overwing exits and door 1 area, which is a continuous zone in between," Marzo da Costa explains. "You could have a first class, then you could have lavs, then you could have a business, and so on. Then you have positions before door 3 and before and after door 4."
Those door numbers refer to the new Airbus Cabin Flex model with two over-wing exits, where door 4 is the fullsize door immediately behind the wing.
"We believe," Marzo da Costa suggests, "that we are covering all the possibilities an airline could need."
Airbus is working with airlines to design widebody-like passenger experience for these narrowbody aircraft, expanding on existing operations in the medium-haul market, with two US examples a key learning point.
"We have a bit of experience with configurations that are already flying today, like the coast-to-coast JetBlue or American, with first, business, premium economy, economy, which is really like a widebody configuration," Marzo da Costa says. "What we learned from that is basically that airlines can really offer the same service on a narrowbody airplane as what they are offering on a widebody aircraft. This is what they want to achieve in these airplanes." JetBlue founder David Neeleman recently made a similar argument.
Seatmaps show that JetBlue and American have a forward lavatory next to the flight deck and two lavatories at the rear of the aircraft, in front of the rear doors of the aircraft. Each has a mid-cabin lavatory, with American's separating first from business class behind doors 2 immediately ahead of the wing, and JetBlue's separating Mint from economy ahead of those doors.
A crucial question for Airbus is how it plans to avoid the extensive and ongoing lavatory production quality problems it experienced with the A350, most notably with Safran products.
"We learn from our different programmes, and it's true that the lessons learned again have been passed on to any new program that we have," Marzo da Costa tells RGN.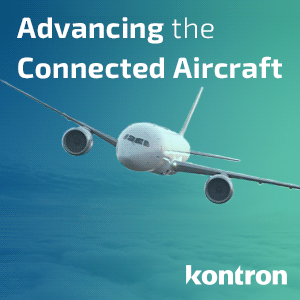 She continues in reference to the A321neo family: "It's a different supplier, and we have never had any issues with lavatories on the A320 and we don't expect to have any."
Marzo da Costa confirms that the supplier for these A321neo lavatories is Diehl Aviation.
More widely, Airbus is bullish about the passenger experience prospects on the longer missions of the A321neo family, as perhaps one might expect, with Marzo da Costa noting that "some feedback we get from passengers is that it's very cosy, it's a smaller cabin, you don't feel in a huge plane. A lot of passengers like to be in this cosy environment."
The proof, of course, will be in the #PaxEx pudding.
Related Articles: