Seating overhaul provider Latitude Aero recently announced the hiring of Taylor Caslin as Director of Marketing. In this role, Caslin will develop and implement a marketing plan that will translate the company's business strategy into marketing objectives using website management, public relations efforts, and branding.
"I am honored to join such a successful young company that is on the verge of great change and growth, and hope to propel that success at the helm of the Marketing team," says Caslin. "I look forward to getting acquainted with the aviation industry and applying my experience in strategic communication and design."
Caslin comes to Latitude Aero with seven years experience in marketing and graphic design. Most recently, Caslin worked as Marketing Specialist and Graphic Designer in the contract furniture industry.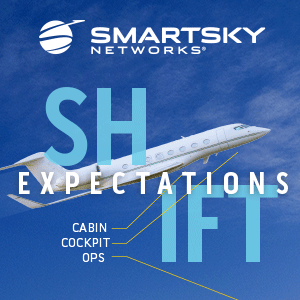 There, she led marketing efforts, including managing digital and print materials, creating and maintaining an active email campaign and database, developing sales presentations and controlling social media. This background has helped Caslin to make an easy transition into her current position.
Caslin will be based primarily out of Latitude Aero's corporate headquarters in Greensboro, N.C., where she will work closely with President & CEO Kelvin Boyette to provide sales and trade show support.
Latitude Aero is an aircraft seating overhaul provider that specializes in the integration of inflight entertainment (IFE) and in-seat power (ISPS), to provide economically viable solutions for cabin upgrades of any scope. We help airlines modernize aircraft and expertly install the latest setback AVOD systems and device charging stations. Latitude is a growing company headquartered in Greensboro, NC , and looking to open more service and repair stations domestically and internationally by 2020.