Dozens of flights cancelled. Overheating terminals in chaos. Passengers sleeping on emergency mats at checkin. Air conditioning failing to keep up. And a pack of journalists on the other side of the airport, ready to welcome British Airways' newest aircraft.
That's the recipe for a PR nightmare, and the airline very sensibly cancelled its event to celebrate delivery of its first Airbus A350 the day after the heatwave, 26 July — although at the last minute while staff had been bussed over to the arrival area and the assembled media (Runway Girl Network included) were awaiting the buses' return.
The reason given for the cancellation was the need to allow the plane's landing slot to be used by flying customers, although as one jokester put it on the day, it's hard to think that an A319 arriving from Budapest is going to fix the situation.
But there's a wider lesson here too. As your author headed home two days after the heatwave on late Saturday afternoon, the flight (which, for full disclosure, BA provided, along with one night at Heathrow of the two-night event) was delayed some seventy minutes owing, the flight crew said, to the ongoing disruption. Looking at the departures boards in Terminal 3 alone, even away from the airline's main T5 operation, it was by no means the only one.
Yes, there was disruption from storms. Yes, air traffic control systems were affected. Yes, it was hot by British standards. But there's a wider problem beyond the minor inconvenience to a pack of journalists.
Rather, it's the emblematic consequences of a lack of strategic operational vision that was comedically exemplified by, in 2017, its CEO recording an apology video for failed IT systems wearing a hi-viz tabard — in an office. In the years since, matters do not appear to have changed.
And it's a fundamental problem for an airline if it can't maintain its operations — and customer service obligations — during hot but now relatively normal seasonal weather.
The heatwave was well predicted, and accurately. The UK Met Office was forecasting an official heatwave as early as a week before and continued to elevate its warnings during the week. The arrival of thunderstorms following this kind of weather is neither unusual nor was it unpredicted. Nor is wider disruption.
British Airways will have been aware that Heathrow is a particular heat island, as many airports are, and indeed the airline held the previous July temperature record, set four years ago but not exceeded this time.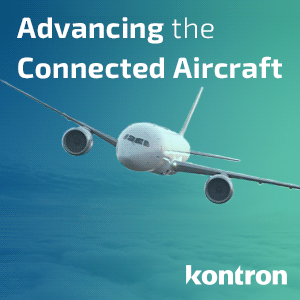 Moreover, it is not like this kind of heat level has been entirely unknown in the UK even more than fifteen years ago. The all-time UK record remains set in Faversham, on the other side of London in Kent, in 2003.
And it is well-known that the UK does not deal well with heat: infrastructure is not designed for high temperatures, with delays across the train network (which is optimized for operations not exceeding 27°C). London's largely un-airconditioned Underground network becomes a furnace of misery, with passengers regularly being taken ill with the heat.
The airline — and its airport partner — certainly had that much time to prepare. But little was visible from the point of view of the passenger (or even that of a relatively informed aviation journalist).
So: BA knew the heatwave was coming. They had years to prepare for heat. They knew that travel disruption of an unpredictable nature was likely.
Yet not only has so little resilience been built into the airline's operations that flights were substantially delayed even 48 hours later, British Airways doesn't seem to have issued any travel waivers, which is standard practice when potentially disruptive weather is predicted in the US and elsewhere.
Perhaps a trip to its partner American Airlines could be helpful here. US and Canadian carriers regularly issue travel waivers to their customers, allowing passengers to decide to fly earlier, later or not entirely to avoid the bad weather.
Your author, on an airline-provided ticket, was able to ask the PR team bring his outbound trip forward several days to avoid traveling during a record-breaking heatwave. it does not seem other passengers were offered the same options — although, interestingly, the rail companies were recommending not to travel and accepting tickets for later journeys.
That would seem to be a remarkably simple way to provide space in the schedule. The airline could even offer incentives to persuade passengers whose plans allow flexibility, if needed.
This is, of course, a problem not unique to British Airways, and it will be spreading further — and getting worse. The climate crisis is here. New extremes of weather have long been predicted and are now a reality, with the UK's ten hottest years on record being since 2002. Airlines need to make sure their operations are resilient, from the point of view of their operations and of the passengers they transport.
British Airways flew John Walton from Lyon to Heathrow and provided one of two nights' accommodation for the planned arrival event of its A350.
Related Articles: