Evelop!, the Spanish airline of Ávoris, part of Barceló Group travel division, has renewed its inflight entertainment services agreement with Global Eagle, the leading content and connectivity provider for airlines.
The new contract includes licensing, programming and delivery of movie and television content from major Hollywood and other international studios, increasing the media load by 80%. Content will be managed by Global Eagle's Spanish programming team, ensuring complete customization for passengers.
Bruno Claeys, Evelop's Managing Director, says: "This is an important year for our transformation into a modern airline. The addition of next-generation cabin products, including individual onboard inflight entertainment on our recently delivered aircraft, combined with the selection of Global Eagle as our partner, creates the perfect combination to provide a better experience for passengers. Both our regional and growing international customers are sure to be fully entertained."
Per Noren, Global Eagle's President, says: "This renewal is proof of the strength of our partnership with Evelop. The airline shares our ambitious view for innovation and puts entertainment at the heart of its offering. As with all our current customers, Evelop will be moving to our cloud-based content platform Open in the coming months. This gives the carrier's IFE manager unprecedented control over its content and the ability to refresh at will, further enhancing the passenger experience."
The new content was made available as part of Evelop!'s June 2019 media cycle update.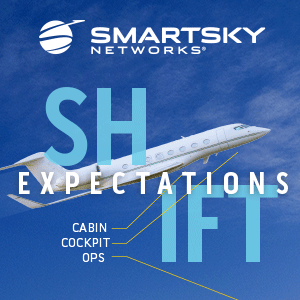 About Global Eagle
Global Eagle is the only international connectivity and media content experience organization. The company serves consumers beyond the reach of normal telecom and cable providers, bringing a digital world of connected entertainment to the Aviation, Maritime, Enterprise and Government markets. Through its intelligent leadership, investment in innovation and comprehensive product suite, it commands an envious position as an open platform single source provider and blended solution partner.
NASDAQ-listed Global Eagle boasts connecting the largest domestic aviation fleet of over 700 aircraft, combining a complete entertainment streaming solution and has over 600 blue-chip accounts. The company actively engages with humanitarian projects to support a better world bringing instant connectivity solutions to disaster incidents and areas of poverty.
About Open™
Open™ is the next-generation cloud-based platform with infinite scalability to match changing demand, enabling passengers to meet their connectivity expectations from anywhere. The future of connected entertainment, the platform moves beyond existing linear know-how, bringing on the ground capabilities to the aircraft seat. It gives airlines unprecedented control of IFE content and the ability to refresh at will, reducing pain points in the workflow process. It allows for airlines to be more agile and target a captive audience via entertainment to generate revenue.
About Evelop
Evelop Airlines, branded as evelop!, is a Spanish charter airline that operates short- and long-haul flights out of Spain and Portugal on behalf of tour operators. Evelop Airlines belong to one of the most highly-renowned travel brands, the Barceló Group Ávoris travel division with its headquarters in Palma De Mallorca, Spain.