Cathay Pacific's hallmark is consistency but its passengers have a bias when it comes to inflight connectivity. The carrier is retrofitting Gogo's 2Ku connectivity solution to its Airbus A330s and Boeing 777s, while its Airbus A350s are delivered with Panasonic's eXConnect Ku-band system.
"A lot of our customers are quite happy more with one platform – I won't say who, but the good thing is both sides are continuing to improve," says Cathay general manager customer experience & design Vivian Lo.
The insight comes as approximately half of Cathay's 777-300ERs have been retrofitted with connectivity, and all -300ERs should be completed by the end of 2019, Lo says.
Cathay is resuming plans to retrofit Gogo 2Ku onto A330s after an FAA delay, likely because of the US government shutdown earlier this year. "There was a while when they stopped approving new certifications," Lo says. Cathay still intends to complete all widebody retrofits by the end of 2020.
Gogo and Panasonic are taking the initiative to improve, but Cathay is also delivering technical directives to increase performance and stability. Lo also wants improvements on design and ease of use. To achieve this leap in consistency, Lo's team last week set a RFP timeline to design a single portal for its Gogo and Panasonic platforms, making good on a plan first revealed to RGN several months ago.
The Cathay executive cannot divulge specifics, but says she does not want the process to take long.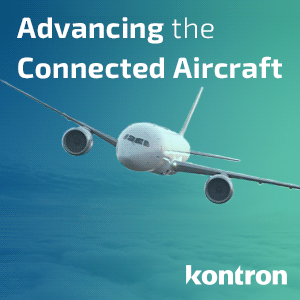 Lo is still open to Gogo, Panasonic or a third-party providing the portal. Lo notes that back-end portal support is important, although the front-end passenger experience drives the project.
"It shouldn't matter to the customer which aircraft they fly, which systems they are on," Lo says. She wants passengers to be able to log on with their frequent flyer credentials. "It should always be a Cathay experience – so that's the aim, that's one of the requirements of the RFP."
The single portal is key to Cathay's ability to vary price and offer passes on transfer itineraries across one or two connectivity platforms. Lo is still interested in offering usage plans for passengers taking connected flights on multiple oneworld airlines.
Increasingly on Lo's horizon is the delivery of 32 Airbus A321neos from 2020 for regional arm Cathay Dragon. Lo is not announcing a decision on A321neo inflight connectivity, but hints: "We believe connectivity is a very core part of our overall proposition."
There is similarly no announcement on connectivity for the Boeing 777-9, of which Cathay has ordered 21. When asked if its current 777-300/300ER provider Gogo will be linefit on the 777X, Lo says: "They are trying to be."
Related Articles: