Since 19 July, 2019, Air France's customers have had complimentary access to TV channel France 24's full live content, on board their flight. This offer is available on all Air France medium-haul flights equipped with Air France CONNECT, which is supported by Global Eagle's Ku connectivity system.
On medium-haul flights equipped with the Air France CONNECT connectivity service, the company's customers have access to an entertainment programme portal, in addition to their Wi-Fi access. They can thus enjoy at no extra charge, a wide selection of films, series and documentaries on their personal smartphone, tablet or PC.
This portal also gives them access to real-time news bulletins throughout their flight, thanks to France 24 channel's live-streaming TV, in French and English.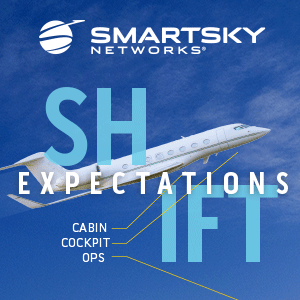 On its long-haul flights, Air France also offers customers a selection of France 24 documentaries and programmes as part of its in-flight entertainment offer accessible from their individual screens. The France 24 channel is also broadcast live in most Air France-KLM airport lounges, in French, English and Arabic.
With the aim of having a fully-connected fleet by end-2020, Wi-Fi continues to be rolled out on board Air France's medium- and long-haul aircraft.
To date, 50 aircraft have been equipped (35 long-haul aircraft and 15 short and medium-haul aircraft) and at the end of this year, half of the medium and long-haul fleets will be connected.
Gogo provides connectivity on the long-haul fleet.