Global Eagle, the leading content and connectivity provider for airlines, is announcing its partnership with language learning app, Drops, to extend its service offering to airline customers. to airline customers.
Global Eagle's IFE packages, including its industry-leading cloud-based platform Open™, will feature award-winning app Drops, which was named Best App of 2018 by Google with more than 12m downloads on the Play Store.
Drops' innovative approach teaches language through quick, vocabulary-focused word games available in over 30 languages, including French, Mandarin and even regional dialects like Latin American Spanish.
Through this partnership, Drops' new product Travel Talk will be available for airline passengers via their seatbacks. Travel Talk takes the trademark Drops approach and puts it into an even more essential and basic form, teaching the language travelers need to get around and feel like a local, with categories like "Meet and greet", "Safety and security" and more.
Dina Dumenko, VP Software Engineering, Global Eagle, says: "We are always looking for ways to bring cutting-edge content and technology to our customers, enabling them to meet the growing demand and expectations of the modern airline passenger. As the driving force behind the digital aircraft concept, we seek out innovative partnerships with companies to add value to our IFE platforms and improve the inflight experience."
Daniel Farkas, Co-Founder and CEO, Drops, says: "We couldn't have picked a better partner for the launch of our first travel product, Travel Talk. Like Global Eagle, we are committed to supporting global citizenship and increasing connectivity around the world. Language is the perfect way to do this. Whether you're actively learning a new language and want a quick refresher mid-flight, or just want to pick up some new phrases before your holiday, Travel Talk is the perfect tool. It's effective and fun, so you can arrive feeling like a true local."
Global Eagle will be implementing Drops' content across its customer base from 2020.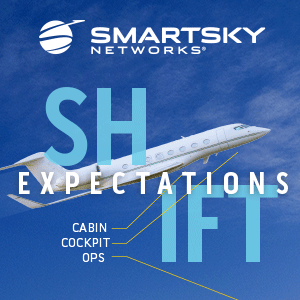 About Global Eagle
Global Eagle is the only international connectivity and media content experience organization. The company serves consumers beyond the reach of normal telecom and cable providers, bringing a digital world of connected entertainment to the Aviation, Maritime, Enterprise and Government markets. Through its intelligent leadership, investment in innovation and comprehensive product suite, it commands an envious position as an open platform single source provider and blended solution partner.
Open™ is the next-generation cloud-based platform with infinite scalability to match changing demand, enabling passengers to meet their connectivity expectations from anywhere.
NASDAQ-listed Global Eagle boasts connecting the largest domestic aviation fleet of over 700 aircraft, combining a complete entertainment streaming solution and has over 600 blue-chip accounts. The company actively engages with humanitarian projects to support a better world bringing instant connectivity solutions to disaster incidents and areas of poverty.
About Drops
Drops is the fastest growing language app in the world (5x year-on-year growth) with more than 12 million users. Recently nominated for a Webby Award and named one of Fast Company's Most Innovative Companies in 2019, Drops is a new way to learn a language that combines beautiful, engaging word puzzles with mnemonic association. Like an online game, Drops is fast and fun and quickly becomes an integral part of your daily routine, thus making it easy to learn one or more of Drops' 30+ languages. Drops was founded in 2015 by language and learning enthusiasts, Daniel Farkas and Mark Szulyovszky. Drops is available for free on iOS and Android, with a premium version available for $9.99 monthly, $69.99 yearly, or $159.99 for lifetime access.