Living in Europe and flying around the continent frequently, I've been reflecting a lot on the quality of the Eurobusiness products offered by the full-service carriers in the region. As a rule, Eurobusiness is largely offered in order to entice passengers to connect to their longhaul destinations in a premium cabin. Of all the airlines I've flown, each of the products has flaws. But, I wondered, what would the ideal Eurobusiness product look like from a passenger perspective?
Overall, it's partly airport, it's partly the seat and cabin experience, and it's partly the soft product.
Let's dig in at the beginning. A reimagined Eurobusiness will certainly have mobile checkin, but also a queue-jumping bag-drop for those passengers who need to check in luggage. This doesn't have to be anything fancy: a simple shortcut past the usual tensabarrier lines is sufficient.
Fast-track security is a must too. I've seen far too many airlines skimping on paying their outstation airports for the fast-track lines, and inevitably it's those airports where business travelers get stuck in massive queues.
Lounge access is another must, and with some sort of verification that the lounge is halfway decent, with fast wifi, plentiful power plugs, a variety of seating and food and drinks that match the airline's brand. I've seen airlines adding supplemental items in longhaul outstation lounges in a number of destinations, and if that's what it takes then so be it.
Priority boarding is the next must, but this needs to take account of the bus gates that are all too familiar to travelers around Europe. Can a small section of a bus be reserved for business class passengers? If not, is this something the airline needs to talk to its ground handler about for the next time they're buying buses?
On board, seating has to be 32" in pitch at least, even with the new pre-reclined seats. One of the key reasons for booking Eurobusiness is to be able to use a laptop, and even in the most space-saving of seats 32" is the minimum for most people to do so comfortably. Extra points for a PED ridge, shelf, or holder: it's nice to be able to get some work done and then pull out the iPad to catch up on some Netflix.
If it's Eurobusiness, the seat next door has to be empty. None of this nonsense with some airlines on Embraers and other aircraft with 2-2 seating in economy that also seat people 2-2 in business, thank you.
Overhead, the bins above Eurobusiness need to be empty. Crew bags must especially not be stored above row 1, since passengers here (often the airline's MVPs) can't have anything on the floor for takeoff. And speaking of row 1, let's have those little foot-level cutouts of the bulkhead to allow some decent legroom.
Soft product is especially crucial since the Eurobusiness hard product leaves much to be desired.
A welcome beverage shouldn't be too much to ask. Yes, there are passengers in the aisle, but that's the case on US and Australian airlines too, and a pre-departure drink isn't beyond their capabilities. At the very least, a cup or even a small bottle of water should be offered, even if it's to be popped in passengers' handbags for later, but what about getting creative with a signature cocktail or mocktail, even if presented in a little bottle that's perfect for that Instagram moment?
On takeoff, drinks should be first priority, whether that's coffee in the morning or something stronger in the evenings. Good drinks, with proper halfway decent Champagne (fine, Prosecco if you're Alitalia, or Cava if you're Iberia, but I'm afraid I draw the line at Sekt) that is halfway decent, a good red, a good white, a good couple of beers and a good range of non-alcoholic beverages, including sugar-free, caffeine-free and both. And properly chilled, too, in an attractive glass.
Food-wise, we are where we are in terms of buy-on-board. At this point, I'm mostly happy with a free selection from the increasingly decent economy class menus, which is a cost saving and largely self-limiting given the number of times the trolley has to pass down the aisle.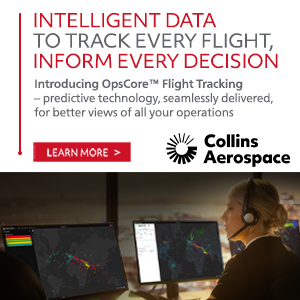 Power is a must: AC for certain, and joint USB-A and -C sockets because it's 2019. Let's add wireless inflight entertainment: there are so many companies out there offering a WAP and a server in a to-go box that it feels wilfully negligent that you have to bring your entertainment with you on most planes if you want to while away half an hour or so.
And so to inflight connectivity, which is the new frontier in Europe. Flights are relatively short, but at the same time today's passengers aren't getting any less mobile, social and vocal. Decent Internet, unlimited and free for business class, please.
I'm realistic about this wishlist: it's unlikely that we'll ever see an airline offering all these options. But in the context of competition for Asia-, Africa- and Oceania-bound traffic from Gulf carriers and others with a strong longhaul-to-longhaul product, examining the short leg of the shorthaul-to-longhaul offering makes sense for European airlines.
Related Articles: