One man's loss is another man's gain. When India's 26-year old, full-service carrier Jet Airways shuttered operations in April, airlines including SpiceJet and Tata/Singapore Airlines-owned Vistara jumped at the opportunity to procure Jet's leased Boeing 737NGs, making aircraft lessors rather happy indeed.
With 13 Boeing 737 MAX 8 twinjets grounded under directive following the Lion Air and Ethiopian Airlines MAX crashes, SpiceJet leased 30 of Jet's 737NGs; and over half of these have already been added to its fleet.
Rather than lose revenue during the peak season (April-June) by taking aircraft out of service to reconfigure seats, the low-cost carrier chose to promote the available business class seats on the 737NGs to provide a similar product to what full-service operator Vistara offers, but at less than half the price. SpiceJet is also employing some former Jet Airways staffers.
Eager for passengers to experience the "SpiceBiz" product on the 737NG, SpiceJet invited Runway Girl Network to review the service. Taking a crack-of-dawn flight is never the easiest thing for me to do. One plus, however, is the ability to avoid in the early morning the normally uncompromising traffic in Delhi. So as Delhi slept, I headed to the airport to take a 6am flight on SpiceJet to "the Silicon Valley of India", the city of Bengaluru (formerly Bangalore).
At the SpiceBiz counter at Indira Gandhi International Airport, young Jyoti speedily checked me in with a smile, easing my early morning grouchiness. I was escorted to the complimentary Plaza Premium Lounge, where I was in for a surprise, as two chefs prepared fresh omelets and a delectable south Indian breakfast including 'dosa', a paper thin rice crepe served with coconut chutney.
Later, as I settled into seat 1A, I was treated to a welcome drink of raw mango juice and coconut water, which is generally consumed to avoid getting a heatstroke in North India where temperatures can hit 48°C. The seat features pitch of 43 inches with a 7-inch recline, and SpiceBiz cushions remind the passenger of the carrier's identity.
Cabin crew then distributed menus, showcasing a choice of three dishes. The service standards and presentation of Jet Airways have clearly crossed over to SpiceJet, with at least one cabin crew member on my flight hired directly from Jet.
"The Standard Operating Procedures are different. We had to relearn," explained a crew member named Chinmay. He is comfortable with the change, however. "I have been trained on the 777s, ATRs and am even happy to be on a Q400," which SpiceJet runs for regional operations.
While SpiceJet has refused to comment on whether some of its MAX 8s will ultimately be reconfigured with business class seats, an analyst tells RGN the decision to retain a business class cabin on the former Jet 737NGs seems to be a pilot of sorts. But it's "too soon to tell" what the long-term strategy will entail. He notes that SpiceJet would have to address its branding and take a decision on whether to offer a frequent flyer program. "The classic budget model without complexities as of now has been most successful," he notes.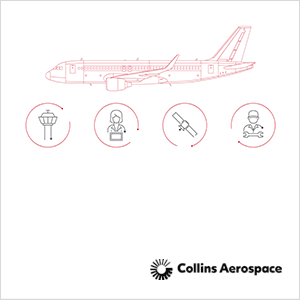 Even so, the chairman and managing director of SpiceJet, Ajay Singh believes there is "huge demand for business class in India" and that SpiceBiz "with its right pricing and best-in-class features and services" will be appreciated by customers.
On arrival at Bangalore International Airport, your writer received a warm welcome, and the chance to see some of the facility's special features, including its new biometric technology and The Quad, a space just outside the airport which celebrates the cuisine, art and heritage of this buzz-worthy IT-focused city in a contemporary way.
My return flight was equally pleasant, and I delighted in the extra legroom and seat width provided up front, as well as the new service features of SpiceBiz.
Related Articles: