I live in Russia as a doctoral candidate and freelance writer, on a tight budget with limited travel options. Certain trips are necessities, most notably flying home to New England to spend the holidays with my family.
In early February 2019, following my annual visit in Boston, it was time to fly back to begin my third year here in Saint Petersburg. When I sat down to book my flight to Moscow, I was met by a surprise.
I logged onto Priceline to purchase a ticket on one of my regular flights. I have grown accustomed to taking advantage of the deals offered by TAP Air Portugal via Lisbon, with similar offerings being presented by Turkish Airlines via Istanbul. You know the deal: to bring in tourist dollars, the national airline offers heavily discounted tickets with a lengthy layover in the country.
I was feeling bold enough to try Turkish Airlines and spend an afternoon exploring Turkey's most populous city. However, when I went to book my flight, the Turkish Airlines deal was no longer on offer.
Outside of TAP's always-tempting one-stop offering, another flight from New York stood out to me – Aeroflot's nonstop to Moscow. Including the Boston-New York JFK leg on JetBlue and a layover in JFK, this direct flight would take roughly 14 hours, compared to 29 hours when traveling on TAP. I was eager to get settled back in Russia so Aeroflot's direct route appealed to me.
On 8 February, I purchased my tickets for a 20 February departure with the Russian flag carrier. The total one-way price for Boston-New York-Moscow in economy class was just $418.
After an uneventful flight from Boston to New York, we boarded the Aeroflot Airbus A330-300 at JFK. I was immediately relieved to see enough empty seats in my row for both me and my nearest neighbor to stretch out and sleep. Otherwise, the seats were what you would expect in coach – sufficient but cramped for the 9 hour and 10 minute overnight flight (though this standard 2-4-2 layout for the A330, with 18-inch-wide seats, is preferable to a more cramped 10-abreast 777).
Our seatback entertainment screens offered titles in both English and Russian, though Russian programs constituted roughly two-thirds of the content available. The standout English-language offering was a number of episodes of Friends, and documentaries about nearby cities.
Aeroflot provided us with blankets and pillows, plus a travel kit with ear plugs and a particularly well-built sleep mask that I have since seen being worn by fellow travelers on rail and in hostels (travel kits are provided in economy on flights of eight hours or more). The kit in economy was an unexpected 'surprise and delight' moment.
USB outlets were readily available, alleviating any remaining frustration with the limited entertainment offerings.
My dinner consisted of mixed greens, pasta with pesto, a roll, and a piece of cake. Alcohol was offered as part of dinner, but for an extra charge. The morning meal included yogurt and an omelette. I'd describe both meals as filling and good.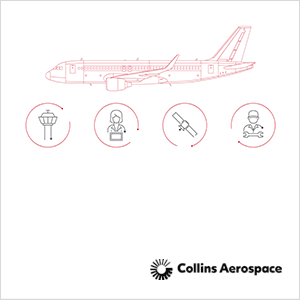 The main difference between this and my regular TAP flight was in staff attitude. This is a reflection of the Russian airline industry as a whole, as well as differences between the two national airlines' strategies and identities. TAP woos customers by offering both low prices and a pleasant customer-centric experience. Aeroflot was more like a transaction than a courtship. It was sufficient and direct, and the amenities were generally of standard quality.
Even so, Aeroflot's direct New York-Moscow flight offers a welcome alternative for budget travelers looking for expedience rather than experience. For travelers looking for a flight that doubles as a mini-vacation, the travel deals from tourist-seeking national airlines are great opportunities and memorable experiences.
However, for routine budget travelers just trying to get from point A to point B, I found Aeroflot's low-fare alternative to be a worthwhile offering.
Related Articles: