Cathay Pacific has no regrets about its decision to densify its Boeing 777-300 family with 10-abreast seating in economy class, telling Runway Girl Network at a Wings Club luncheon in New York that market forces necessitated the refurbishment which is now well underway, and that most passengers consider the retrofit to be an improvement.
Early on, a few 777 operators – including premium carriers like Emirates – adopted 3-4-3 configurations instead of the then-standard 3-3-3 layout. But over time, more and more airlines migrated to the higher-density cabin, noted Cathay Pacific chairman John Slosar on Friday. United, EVA, Qatar Airways and ANA are among the carriers that retrofitted their 777 fleets to increase seat count.
Part of what facilitated the transition to 10-abreast for Cathay Pacific, said Slosar, was the introduction of a new and improved economy class hard product. Seat enhancements include a better IFE screen with no intrusive under-seat electronics boxes, adjustable headrests and what the carrier has described as a more ergonomic slimline profile.
Innovations made the seat better, said Slosar in New York, "and at the end of the day, 10-abreast has become the standard and if we hadn't gone there, we would have stood out as people who weren't paying attention to the marketplace. The primary reason was the market said 10-abreast works in the airplane especially with new and better seats."
Capacity constraints at Hong Kong International Airport have been a concern for Cathay Pacific. Slosar noted that the two-runway system "is pretty much maxed out", and the third runway is not arriving until 2024. "That doesn't mean growth turns to zero, we can upgauge some things," he said. To wit, Cathay Pacific in 2018 turned around its string of losses, with densified 777s and their added capacity being very much part of that transformation plan.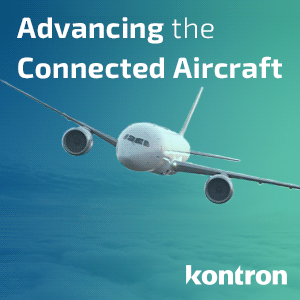 It's true that 10-abreast on the 777 is now considered standard, but there remains a few celebrated 9-across outliers, including Delta Air Lines. And educated passengers are absolutely paying attention.
Interestingly, Slosar suggested that while some people will say that 10-abreast is a downgrade, "most" consider it an improvement. Yet, one does not need to look very far to find complaints about Cathay Pacific's new configuration, with western-sized flyers bemoaning the 17.2-inch-wide seats, reduced shoulder room, and narrower aisle on various online forums. Individuals with smaller physiques, including in the Asian market, may have fewer concerns about the living space provided.
On the premium seating front, Cathay Pacific has faced production quality challenges on the Airbus A350 XWB. As extensively reported by RGN, business class passengers have not only had to contend with seat materials separating from their structures, but also with the strange optics of toilets taped together and lavatories sealed with shabbily rough caulking.
Slosar is unperturbed about the issue, saying in answer to a question posed by RGN that there are bound to be challenges when rolling out a new type. "We focus on long-term consistency of service and when people feel that, and feel that's what you're doing they stay with us."
Image at top credited to Cathay Pacific
Related Articles: