Calls for the introduction of a European Union-wide environmental tax on aviation grew louder last week when ministers from across the bloc met in the Netherlands for a two-day conference on the issue.
The airline industry is vehemently opposed to any such move, arguing that making air travel more expensive for passengers is "not the answer". It says the emissions-reduction goals the industry has set for itself are enough to address its growing impact on climate change.
Carbon dioxide emissions from flights operating within the European Economic Area are already included in the EU's emissions trading system (ETS), and ICAO's Carbon Offsetting and Reduction Scheme for International Aviation (CORSIA) will enter its first voluntary phase in 2021.
Efforts to bring about a coordinated European approach to additional airline ticket taxes and/or the taxation of kerosene – which, unlike other transportation fuels, is exempt from excise duties – are being spearheaded by the Dutch Government, which has threatened to re-introduce its own national aviation tax if there is no European agreement by 2021.
As it stands, six EU Member States – Austria, France, Germany, Italy, Sweden and the UK – have implemented domestic aviation taxes of their own.
"An aviation tax is the fair thing to do. Why do we tax cars, trains and buses but not aviation? That needs to change," said Dutch state secretary for finance Menno Snel in a video message ahead of the Conference on Carbon Pricing and Aviation Taxes in The Hague on June 20 and 21. "We want a uniform, European-wide aviation and carbon emissions tax, just like the taxes that all car owners pay on petrol."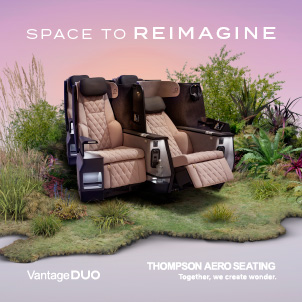 In a paper produced for the conference, the Dutch Ministry of Finance outlines a number of possible methods for taxing aviation. These include ticket taxes – which it describes as levies that are "imposed on air passengers to the benefit of the national government's treasury" – fuel tax, and VAT.
Ticket taxes, such as the air passenger duty (APD) charge in the UK, are relatively straightforward, but international accords and clauses in certain bilateral air services agreements could make aviation fuel taxes more difficult to apply. However, legal experts suggest that these difficulties are not insurmountable.
For instance, while Article 24 of ICAO's Chicago Convention states that fuel stored on board an aircraft when it arrives in another state "shall be exempt from customs duty", there is "no legal obligation" to prevent the taxation of fuel taken on board while in a different state, according to Dr Eckhard Pache, a commercial and administrative law professor at the University of Wurzburg in Germany.
Speaking at a media briefing organized by environmental pressure group Transport & Environment ahead of the conference, Pache said that while EU law allows aviation fuel to be taxed on intra-EU flights – provided the two member states involved agree – problems could arise in air services agreements with non-EU countries.
One way to circumvent this would be to introduce a de minimus threshold, whereby non-EU carriers operating intra-EU flights are exempt and the tax for EU-based airlines only comes into effect for flights over and above the amount operated by their non-EU counterparts.
Regardless of whether the Netherlands' attempts to bring about some kind of EU-wide aviation tax are successful, IATA has made its opposition clear.
In a statement issued the day before the tax conference took place, the industry body cited research from a study commissioned by itself, which it said demonstrates that "air passengers want governments to encourage the development of new technologies and sustainable aviation fuels to reduce aviation carbon emissions, rather than impose ineffective 'environmental' taxes".
"The research shows that the public's feelings are very clear. People want to travel. They value the freedom to fly. And they want to see the industry and governments taking action on emissions. Making it more expensive for people to fly is not the answer. Rather, action to encourage new technology and sustainable fuels is the solution," argues IATA director general and CEO Alexandre de Juniac.
"Sensible governments should take practical measures to help, not hinder investment through weakening the industry and trying to make flying a preserve of the rich."
Photo at top credited to the Netherlands Ministry of Finance
Related Articles: