While attending Canada Post's unveiling of its newest aviation-themed stamp collection in March in Ottawa, I considered driving the total 12-hour trip to and from my home in Barrie, Ontario. But a drive to Toronto, and a Toronto-Ottawa roundtrip flight takes marginally less time. So I opted to fly.
With no price difference between WestJet and Air Canada's flights between Toronto Pearson International (YYZ) and Ottawa International Airport (YOW), I decided to buy one-way flights on each carrier for #PaxEx comparison purposes.
While checking into WestJet YYZ-YOW on the airline's easy-to-use app, I noticed that my flight was classified as a "Simplicity" service. Simplicity flights are offered on short-hops between Toronto, Ottawa, Montreal and New York LaGuardia, and according to WestJet offer "priority screening and convenient arrival and departure gates in Toronto".
Screening was quick, regardless, as it was 5am in the morning. But there was absolutely no convenience about my departure gate of B1C. I certainly made my Fitbit happy as I made the long walk from security to the gate.
I arrived to find very few working power outlets for charging my devices, and scant food options – a Tim Horton's, and a closed Relay store. I would have been happy to try the UberEats offer that was advertised outside of security but even UberEats wouldn't travel that far down the terminal.
WestJet operates out of the newly renovated Terminal 3 at YYZ and Air Canada operates in Terminal 1. But Terminal 1 is still far superior in terms of food and shopping concessions with Dylan's Candy Bar, Hearth, Wahlburgers, Boccone, Twist and more on offer. It far outshines the choices offered in Terminal 3.
Boarding was quick and we took off early but the Bombardier Q400 turboprop offered a snug seat pitch of 30" and a width of 17″. As a person of size I panicked at the idea of having to possibly ask for a seatbelt extender. I was able to just barely get the seatbelt fastened. It definitely felt like I would have been encroaching on my neighbor's space had there been someone seated next to me.
WestJet offers what I would call an inclusive snack on board. MadeGood products are made to exclude all the top identified food allergens. That's important to me because my daughter has a multitude of allergies ranging in severity. So for the last eight years I have had the exact same diet as she, forgoing any food that consists of gluten, cow dairy, soy, eggs, peanuts or tree nuts that would send her into anaphylactic shock. MadeGood food tastes great and has some nutritional value. I was relieved to see it offered on WestJet.
I arrived in Ottawa and proceeded to the Canada Post event where the Canadian postal operator unveiled a commemorative stamp collection honoring great Canadians who have had an impact on the aviation industry. There are five stamps to the collection, each representing a piece of Canadian aviation history. Among the honorees was Elizabeth "Elsie" MacGill, the first woman in Canada to receive a degree in electrical engineering, and the first in the world to hold a master's degree in aeronautical engineering, according to Canada Post.
MacGill worked as a professional aircraft designer and oversaw the design and production of Hawker Hurricanes at Canadian Car and Foundry in Ontario. The fighter plane was instrumental in World War II, and especially the Battle of Britain. She earned the nickname "Queen of the Hurricanes" for her extensive work during the Hawker Hurricanes development and was even the subject of a comic strip about her involvement.
The event ended early and with no other purpose to be in the city I ventured to the airport in the hopes of getting lunch and possibly an earlier flight home than my 4pm. Air Canada does not advertise free flight changes like WestJet's Simplicity, but when I arrived at the gate – which was conveniently right next to security – I inquired about leaving on an earlier flight. Air Canada staffers were very helpful and within minutes I was on the next flight out at 2pm for no extra charge.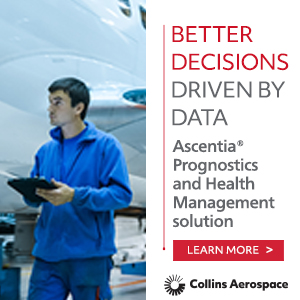 Air Canada's Embraer E190 features seats that are just one inch wider than WestJet's Q400. But that single inch made all the difference! I was in an aisle seat next to another passenger, and I did not feel like I was invading their space or the aisle. The seatbelt fastened with ease and I was pleased at the level of comfort on offer for a 40-minute flight.
Air Canada handed out a small bag of pretzels and water as a snack; there was no offer of free beer or wine like with WestJet's Simplicity. While I couldn't eat the snack, Air Canada does offer MadeGood products for sale. Sadly the next page of the menu was loaded with different mixed-nut offers. Given the 2-2 layout, my heart would have sat in my throat if my allergic daughter was on board.
Unlike WestJet, Air Canada offers seatback IFE, even on large regional jets, including the E190. The IFE featured a few movies which were too long to watch, a handful of different television episodes, and the Airshow moving map. The screen was also used to show three different commercials prior to takeoff.
The E190 is also equipped with Gogo's air-to-ground wifi solution. Sadly, the Internet never worked for me. I was unable to get past the loading page to purchase a package for either my computer or my smartphone. With the flight attendants too busy serving everyone and cleaning up in 40 minutes, I did not feel comfortable asking them for assistance.
When we landed in Toronto, I took stock of my trip. WestJet provided clear messaging about its product, and offered inclusive snacks. Both are to be commended. But Air Canada took the win for me with a better terminal, closer gate, and importantly a larger seat that did not make me feel 'less than'. That one inch made all the difference.
Related Articles: