I wasn't expecting to come across one of the most thought-provoking seats of the 2019 Aircraft Interiors Expo at the booth of upholsterers MGR Foamtex, but that's indeed where the Crystal Cabin Award finalist Moments seat from French design house Style & Design truly wowed with its ambition. Moments is so different from the type of seat we see in premium cabins today that the questions it asks are fundamental, almost like viewing modern art: what does "business class" even mean?
"For this project we asked ourselves, 'how can we dramatically improve comfort in business class, both from a sleeping and seating point of view, bringing a twist of modern home feeling?'", Laurent Stritter, Style & Design's vice president for aerospace, tells Runway Girl Network.
"With Moments we wanted to speak up with a seat concept revisiting Premium passenger experience. Having extensively traveled in business class for the past 20 years, exchanged with cabin attendants on the feedback of their customers and also gathered directly feedback from a lot of frequent flyers, we could only recognize the sad observation that it was not good enough, that current business class seats — despite the great improvements with full flat beds and direct aisle access — all share the exact same issue: a disappointing seating comfort transforming into unsatisfactory sleeping comfort," Stritter says.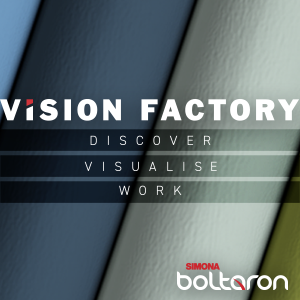 The problems, in essence, come from the tradeoffs in that transformation. Numerous airlines have tried, through the use of flip-over vs recline surfaces, through a variety of seating kinematics, or just by adding squashy mattress pads, to fix it, but Style & Design approached it from the other way: taking the bed first, and then transforming it into a seat.
"The holy grail there was to come up with a real bed, with flat and joined surfaces, with the right layers and thickness of foam which we could then, with very simple and basic movements, transform into a super-comfy seat favorable to active seating," Stritter says. "We believe that current seats are offering reduced comfort because of geometries preventing movement, indeed static sitting occurs when prolonged seating is rigid, and results in sustained mechanical tissue loading and causes greater health issue risks."
Thus, active seating, where passengers can choose the position that's most comfortable for them.
"We tried, modified, iterated — and thanks to the expertise of MGR Foamtex we eventually ended up with — a genuine flat surface, minimizing fragmented bed surfaces coming today from the number of oddly shaped cushions," says Stritter, ticking off "a headrest, a backrest, a seat pan, a legrest, an ottoman complemented sometimes by one or two drop down armrests."
Instead, the seat space doesn't move, with a rising legrest and reclining backrest the only moving parts. Moments, Stritter explains, is aimed to "give the true feeling of a mattress, meaning a continuous supportive surface even while sleeping on your side. It is only once we got there that we considered smart and simple ways to transform the perfect bed into a great seat with a full width legrest and a lumbar support complemented by a big fluffy pillow remaining fixed, and by its nature and volume adaptable to any size of passenger."
Fabric walls attached by magnets — using MGR's SoftWall technology — line the seat, adding a plush feel redolent of Orient Express or Pullman train car vibes, but also enabling snap-on, snap-off maintenance, as well as easy mid-life fabric changes for seat upgrades.
In terms of certification, Stritter expects a need for two seatbelts, one in the upright position and one for bed mode, but this requirement already exists in some first class seats.
That being said, Stritter explains, "as our seat does not require heavy and complex kinematics translating the passenger from taxi-takeoff-landing positon to bed with a bunch of sliding mechanisms and actuators, the seat is anticipated to be thirty percent lighter — and thus to be simpler to certify as it will introduce much less weight on the tracks."
But it's not just the seat and bed that Moments is asking questions about. Rather than having an inflight entertainment screen, what about a projector, integrated with touch-surface sensors, that projects on either the white surface of the large fold-down tray table or a similar surface behind it?
That isn't a new question, of course, with Panasonic Avionics demonstrating something similar in a super-first-class suite a few years ago at interiors shows. And, of course, some of the other questions around converting beds to seats have been answered in modern first class suites on the world's most premium airlines. But it's truly remarkable that these questions are now being asked in a business class space, and Style & Design is to be praised for doing so.
Related Articles: