Teledyne Controls, the flight data management business, has launched the PMAT XS™ – a new portable dataloader that integrates easily yet securely with Teledyne's ground management system to provide automatic, secure distribution of software parts, such as navigation databases and application updates to aircraft.
Fully compliant with ARINC and all relevant industry security standards for dataloading, the new Portable Maintenance Access Terminal – PMAT XS™ – addresses one of the key concerns of airlines and aircraft operators: how to ensure the connection between the aircraft and the ground is not compromised while data is being loaded.
It achieves this by being built from the ground up for security; it stores all software parts and downloaded data in an encrypted 'vault' on the loader, checks digital signatures at import and load time, and physically disconnects from the ground networks while the aircraft is being loaded, thus further enhancing security.
The PMAT XS™ also easily connects with Teledyne Controls' LoadStar® Server Enterprise (LSE) network distribution software, and securely stores all software parts and automatically distributes them to the PMAT XS™ using Ethernet, cellular and WiFi connectivity.
When used in stand-alone mode, the PMAT XS™ accepts software parts from USB memory sticks. It can perform ARINC 615-4 and ARINC 615A-3 loading and stage parts on eEnabled aircraft such as the Airbus A350 and A220 by emulating a USB stick.
Multiple power options (battery, aircraft and ground power) are available to enable groundcrews to load software anywhere at any time. An innovative docking station charges the unit's battery in the cradle and automatically connects to the Teledyne LSE to sync parts for upload to the aircraft and downloaded data. Automatic, secure application updates are also available from a dedicated Teledyne Maintenance Portal. Support tickets can also be posted directly to Teledyne's Support Portal.
Smaller and more lightweight* than its predecessor, the PMAT XS™ has also been designed with the modern engineer in mind. It combines the same, familiar interfaces and functionality of a mobile device or tablet, but is engineered to cope with the demands and rigors of the flight line.
The PMAT XS™ has a modern 7" color touchscreen interface that is simple and intuitive to use with application launch icons and a virtual keyboard. An on-screen status provides a visual indication of the loading process.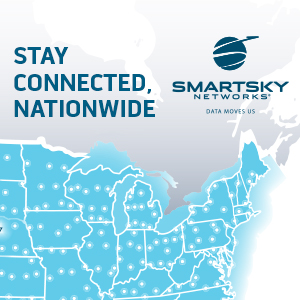 Craig Aitken, Senior Director of Dataloading Solutions at Teledyne Controls said: "With airlines placing even greater emphasis on security and systems' integrity, especially when it comes to connectivity, the PMAT XS™ gives airlines the best of both worlds: an efficient, reliable dataloading solution that facilitates compliance and securely loads the aircraft on the ground."
* Weight is reduced by 60% and volume is reduced by 77%.
About Teledyne Controls
Headquartered in Southern California, Teledyne Controls LLC is a wholly owned subsidiary of Teledyne Technologies Incorporated. Teledyne Controls is a leading manufacturer and innovator of a wide range of data management solutions designed to help aircraft operators collect, analyze and distribute aircraft data more efficiently. Teledyne Controls maintains worldwide facilities and a global network of field representatives to support its many airline, airframe, and military customers.
About Teledyne Technologies Incorporated
Teledyne Technologies is a leading provider of sophisticated instrumentation, digital imaging products and software, aerospace and defense electronics, and engineered systems. Teledyne Technologies' operations are primarily located in the United States, Canada, the United Kingdom, and Western and Northern Europe.