An offer from Embraer Executive Jets to fly aboard its super-midsize Praetor 600 business jet to the European Business Aviation Convention and Exhibition (EBACE) in Geneva took mere seconds to accept.
Departing TAG Aviation's Farnborough executive terminal on the Sunday before this week's show, the aircraft burned sustainable alternative jet fuel (SAJF) following a SAJF event which enjoyed robust business aviation industry participation.
Unveiled in October 2018 at the NBAA Convention & Exhibition, Praetor 600 (PR-ZTX) looks none the worse for having been walked and sat upon, prodded, poked and generally examined during its demonstration and test campaign.
Its black Bosa Nova interior, created by VP industrial design Jay Beever and his team, fails to be dark thanks to large cabin windows and careful highlights, exemplified by orange stitching in the seat leather.
Beever's design tells stories; the stitching echoes the patterns of the paving alongside Rio's Ipanema beach, while the carpet recalls sunlight reflecting from the ocean. It works, even if you don't know the story.
Eminently comfortable and beautifully crafted, the Praetor's cabin offers everything one could wish for, even over the aircraft's class-leading 4,000nm range. Experiencing it is a privilege, especially with Beever himself sitting diagonally opposite in the aft-facing starboard seat of the forward club four.
The kick from the Honeywell HTF7500E engines when the brakes come off says this is a performance takeoff and the sight, just seconds later, of Beever virtually hanging from his lap belt, talking and waving to colleagues seemingly far below in the rear cabin, remains among this aviation journalist's 2019 EBACE highlights.
Takeoff and climb were impressive, and it's worth noting that Beever was talking, only a little more loudly than in normal conversation, to colleagues several feet away at a time when the engines were working comparatively hard.
Later, with the aircraft leveled off, engines throttled back and pocket doors closed, the only sound was the whisper of air conditioning. Normal conversation was easily possible, as it would be in a well-insulated car.
The pocket doors retracted delightfully into the forward and aft cabin bulkheads, sliding out manually with a minimum of effort to seal the cabin from airflow noise around the windshield, and the engine note from the back. Beever took full advantage of the quiet, voicing his infectious enthusiasm for the Praetor, Embraer Executive Jets and all things design.
His revelation, one day early, that certification from Brazil's ANAC, Europe's EASA and the US FAA have all been awarded, drew an intake of breath from his PR and corporate comms director, but not before he talked about sustainability and previewed his team's vision of the future.
Streaming from his iPhone via Apple TV to the aircraft's monitors, the designer showed photos of abandoned F-16s and piles of discarded leather from scrapped airline seats.
Embraer Executive Jets will be harvesting from such resources, offering recycled items in its future cabins. Beever has, of course, already discovered the means and explored the potential for enabling old F-16 metal to fly again.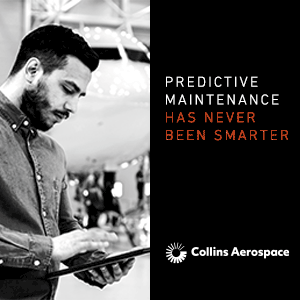 Looking forward, Embraer Executive Jets projects a new means of multi-platform 'podded' transport, with elegant, adaptable, electric UAVs delivering life-saving service and facilitating a safer, greener future. It's fanciful stuff, yet Beever insisted we don't need to wait long for 'something concrete'.
But for now, the Praetor 600 is the star. It comfortably moved nine passengers discretely and rapidly between executive terminals in the UK and Switzerland.
They arrived unfatigued, unfazed and ready for work – or play.
The aircraft excelled at everything a private jet should do and made an important statement, burning a sustainable alternative fuel in the process. It even offered Viasat Ka-band satellite-supported connectivity, ensuring a broadband experience for passengers.
Your author was a guest of Embraer Executive Jets
Image Gallery:
Related Articles: