They say may you live in interesting times. And I think it's fair to say that the last two years have qualified as interesting, and for many people, very concerning times and even very frightening times.
In society, it seems as if we often take two steps progressively forward, only to take one step back. Or we take one step forward, and two steps back. And living in the United States, I can tell you that, as a woman, it feels like we're doing a lot of the latter these days.
Those steps back in society have a very real, very negative impact on human lives.
But in aviation, there is also a to and a fro, a push and a pull, and the need to balance revenue generation and profit-making with meeting the needs of the modern passenger.
Our industry succeeds on many fronts, but it is also clear there is work to be done to ensure a safer experience, a more pleasant experience, and indeed, a more humane and dignified experience for passengers, including passengers with reduced mobility and disabilities.
When I first became an aviation journalist, many in industry referred to the passenger as the end user. Doesn't that rather sound clinical? The end user.
The world wide web, mobile devices, mobile connectivity, and social media helped to change that narrative. We don't talk of end users anymore. We talk of passengers. We talk of people. We talk of human beings.
And we must talk of people, not only because respecting one's humanity is the right thing to do, but because it is also good business to consider your customer.
Thankfully, the airline passenger has an increasingly loud and impactful voice, a voice that is helping to bring balance to the discussion of people versus profits.
Would we have seen the worldwide grounding of the Boeing 737 MAX if passengers were not mobile, social and vocal? I think we know the answer to that question.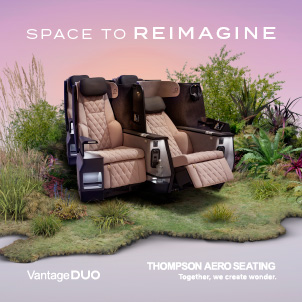 In the last two months, myriad travelers have expressed fears about flying the MAX even after the FAA gives its stamp of approval for service re-entry, and airlines begin weaving the type back into their operations.
Some pilots have also voiced their concerns. Retired hero pilot, Captain Chesley Burnett "Sully" Sullenberger, in March decried the "too cozy" relationship between industry and regulators, and suggested in a blistering Op-Ed that, "Boeing has focused on trying to protect its product and defend its stance, but the best way, indeed the only way, to really protect one's brand or product is to protect the people who use it. We must not forget that the basis of business, what makes business possible, is trust."
Of course, as Sullenberger noted, Boeing is not alone in seeing an erosion of trust. The spotlight is also quite rightfully trained on the US Federal Aviation Administration, whose stated mission – lest we forget – "is to provide the safest, most efficient aerospace system in the world".
Importantly, the FAA's vision is defined thusly:
We strive to reach the next level of safety, efficiency, environmental responsibility and global leadership. We are accountable to the American public and our stakeholders.
Yet an internal FAA review has tentatively determined that senior agency officials didn't participate in or monitor crucial safety assessments of the MAX flight-control system at the heart of the probes into the Lion Air and Ethiopian Airlines crashes, the  Wall Street Journal is reporting today.
As industry eyes a re-entry into service of the MAX, it is imperative that trust be restored not only in the airframer but in the agency tasked with keeping passengers safe. One idea presented here on RGN, by Canada's transport minister, and indeed by some (though not all) pilots is that MAX pilots should receive mandatory flight simulator training to learn how to use the new software on the twinjet, before they can fly.
Though simulator training for pilots might not convince deeply fearful flyers to board the MAX, it would help to instill confidence at a time when there is precious little.
An industry that ignores passenger voices does so at its peril. A governmental body that wipes its hands of its core duties begs for a correction.
Related Articles: