Iberia's sales director EMEA, USA and Asia, Celia Munõz Espin, got her start at the airline in 2001, working in the quality control department of the cargo division. The attention to detail required for that job proved useful as she transitioned to the commercial side of the business.
"My main responsibility was to prepare all the internal rules in cargo to comply with ISO rules," she tells Runway Girl Network in reference her work in the cargo division. ISO standards for quality management help companies ensure they meet the needs of customers and other stakeholders while adhering to regulatory requirements related to a product or service.
"I also had to be an internal auditor of the company in handling and other departments, to certify that they were applying the ISO rules properly and that we had everything ready for the official audit," recalls Muñoz Espin. "This type of work was totally focused on processes, on quality, and on offers and proposals to our customers, and also in continuous improvement. It was also very intense in terms of having to have continuity of the processes."
But while Muñoz Espin began working in cargo for Iberia, the airline's internal recruiting allowed her to pursue a career related to her Economics degree. "I have always been interested in the commercial side," she says, "everything connected with international business and the international economy. I applied to go to international sales division and started to work here. I think that's something very good about a big company like Iberia, that you have the opportunity to see the business from different perspectives. It can be a continuous learning process and you can develop your skills and your career."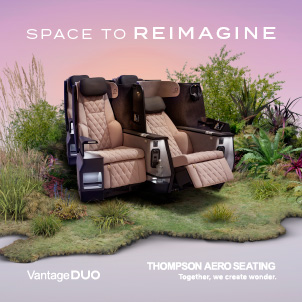 The Iberia executive says she has not faced any hurdles to her advancement at the organization. "I always had the same opportunity, but it is true that Iberia is working internally to focus on diversity and create opportunities. It's really positive to work in a company like this, that offers you the possibilities to pursue an internal career."
She adds: "My experience has been to be able to grow – starting as a graduate twenty years ago to become a director. The most important point is that you really want to learn; that you want to continue improving your skills. If you work with focus, and are accurate in the work that you are doing, Iberia offers a lot of opportunities whether you are a woman or a man."
On the commercial side of the business, Muñoz Espin applies her auditing skills to track key performance indicators of competitiveness and customer satisfaction. "Customers are in the center of our operations. We are 100% focused on improving our proposal to them," she says. "We follow revenue performance, because have to evaluate how the routes are performing, but in terms of service proposal that we offer to our customers, we follow the NPS [net promoter score]."
The NPS is informed by customer feedback and measures how many passengers would recommend the airline to others, and how many would not. Iberia also adds specifics that measure customer satisfaction with the individual elements of their passenger experience, including the cabin product.
Muñoz Espin says there is a need to balance the value proposition – to ensure that the airline can compete on more than fares alone – and to invest in improving the product and service.
"What we have done is to improve the cabins, renewed our business cabin, renewed the economy cabin and launched the premium economy – always having in mind what our customers are willing to book and pay for," she says. "All customers are looking for the same thing: a proper proposal that helps them travel with a good product and a good standard in terms of punctually."
Muñoz Espin enjoys the challenges of a career in aviation. "This industry is really dynamic. The beauty is that everything changes very quickly and there are many aspects [to consider]. You need to have all of them under control, and re-adapt your proposal – because the industry changes very quickly. It's also a multicultural business, because you have access to different countries. You have to consider the diversity of the customers and adapt your proposal to these realities. This gives you a lot of opportunities."
Related Articles: