Indo Teleports Limited (ITL), a subsidiary of Bharti Airtel, and Bharat Sanchar Nigam Ltd (BSNL) are the latest Indian companies to receive permission from the country's Department of Telecommunications to offer inflight and maritime connectivity on domestic and foreign airlines and ships.
They join Hughes Communications India (HCIL) and Tatanet Services Ltd, which also have the green-light to proceed with providing connectivity to these mobility sectors after years of deliberations by the Indian government.
In granting 10-year licenses to ITL, BSNL, HCIL and Tatanet, the Department of Telecommunications has mandated that all foreign personnel engaged in the installation, operation and maintenance of connectivity for airlines and ships must have security clearance.
London-headquartered Inmarsat is a partner of BSNL, and is now in the position of supporting the Indian telecommunications firm as it offers Inmarsat's Global Xpress Ka-band satellite-supported connectivity to airlines, as well as Inmarsat's L-band services – SwiftBroadband in aviation and FleetBroadband in maritime.
The GX and SwiftBroadband services will be available to Indian airlines operating within and outside of India, as well as foreign airlines transiting Indian airspace, including GX customers Qatar Airways, Singapore Airlines and Air New Zealand. Once the ground infrastructure and associated approvals are in place – expected later this year, says Inmarsat – these airlines will not have to shut off the Internet while flying in Indian airspace.
SITAONAIR, a service provider of GX and SwiftBroadband, has worked with BSNL for many years. The company's general counsel, Oliver Drennan, tells Runway Girl Network that the firm will work to "bring to Indian carriers the benefit" of GX, which he refers to as an "unrivaled experience".
He adds, "This includes ensuring that the service is monetized correctly."
Rattan Srivastava, who works as an independent consultant, expects domestic airlines to take longer to adopt than their foreign peers. A number of Indian carriers are grappling with financial difficulties. For instance, India's largest and oldest carrier, Jet Airways, was a customer of Global Eagle's wireless inflight entertainment service. That service was to be upgraded to support inflight connectivity once authorized. But the airline has suspended operations.
Separately, budget operator SpiceJet has an arrangement to provide Inmarsat GX on its Boeing 737 MAX aircraft, 13 of which have already been delivered with the inactive connectivity kit. But like all MAX aircraft, these are grounded, following the Ethiopian Airlines and Lion Air crashes.
Asked by RGN if SpiceJet intends to cancel plans for offering connectivity, chairman and managing director Ajay Singh elicits a definite "No." He says connectivity would give the airline an advantage over others once it is switched on, and the MAX aircraft are back in operation.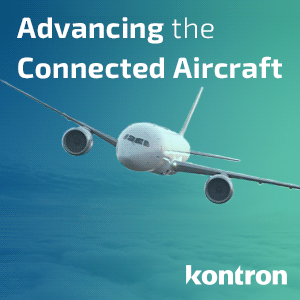 SpiceJet previously said it will not charge passengers for the service, and will look at alternative revenue streams such as advertising.
Low-cost carrier IndiGo, which boasts over 40% of the domestic market, says inflight connectivity is not a need at the moment. Chief Commercial Officer Willy Boulter cites the "lack of interest by Indian passengers to pay" and the cost of installation as factors impeding the fiscally prudent carrier from adoption.
However, as IndiGo expands its medium- and long-haul operations, the airline is "watching with interest" as costs start to fall, he explains.
The AirAsia Group in 2017 brokered a deal with Inmarsat for GX. And RGN understands that some AirAsia India aircraft are already fitted. AirAsia India is 51% owned by India's Tata Sons.
The airline's Chief Operating Officer, Sanjay Kumar, tells RGN: "Unlike most of the industry, we believe the main revenue driver for connectivity is going to be advertising."
Related Articles: