Arriving into Gran Canaria airport, it feels like any other efficient, cheap and cheerful holiday airport in Europe. Most passengers arrive from the Schengen area, so apart from the duty free shop in baggage claim — the Canary Islands have a much lower tax rate than the rest of Spain and indeed the EU, so travelers stock up — travelers might not realize just how well thought-through LPA's infrastructure is until it's time to return to the airport and fly out.
This holiday-focused island has no train service, so 39 percent of passengers arrive at the airport by tourist bus from operators like TUI, which have a massive presence on the island. Indeed, these tourist buses are so prevalent that they have priority at the terminals: the closest dropoff zone is for buses as they disgorge around fifty passengers at a time straight into the terminal. Taxis, comprising 17% of travelers, also stop here.
The next rank back at drop-off is private cars (22%), with passengers crossing over the bus lane to reach the terminal. Rental cars and public buses each take 11% of the passenger load, which may well explain why the rental car park is a hefty hike at the far north end of the terminal.
In a fascinatingly simple yet elegant solution for traffic, the buses simply turn left down a corkscrewing ramp to reach the bus pickup spot downstairs at the terminal to bring the next quarter of a narrowbody's worth of passengers to their holiday accommodations.
AENA, the airport operator, tells Runway Girl Network it assumes that the passengers using the tourist buses are roughly equivalent to those who travel on tourist packages: some two-fifths of the total, although the number of airlines that are purely charter rather than a hybrid of charter and independently bookable low-cost carrier has dropped markedly.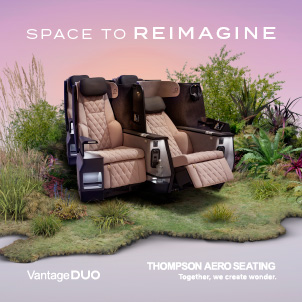 Once inside the light, bright and spacious terminal, the watchword is simplicity, and it's a fairly convincing argument for an airport with substantial annual peaks and troughs in its passenger demand: winter months are consistently pleasant in the low 20s Celsius (70s Fahrenheit), drawing a huge spike in travelers from the chillier parts of Europe in particular.
(Most visitors will head for the southern side of the island and areas like Maspalomas, while the shared political capital of the Canaries, Las Palmas, is to the north: it's the epitome of Spain's planned tourism zones, separating the infrastructure and needs of sunseekers from those of residents.)
In the newer part of the terminal, checkin desks are spaced far enough back that both official and ad-hoc queues are easy enough, and even in the older part with less depth of queue, 50 passengers at a time get added to a queue by coach, processed, and then the next 50 arrive.
The scanner security was very impressive in its straightforwardness: rather than the over-reliance on automated bin-return systems that rarely seem to work as advertised, LPA has gone for simplicity again. Movable yet sturdy metal tables hold stacks upon stacks of bins, which can be picked up several at a time, helpful for a hand-luggage-heavy holiday airport situation.
Past security, the entire departures zone is Schengen, with non-Schengen flights (to Africa, the UK and Ireland) passing through passport control at their individual gates.
Departures features an impressive mix of food and beverage options, from British fast-casual Leon to Burger King and Starbucks, while the rooftop beer terrace is a true delight for that last hit of vitamin D and fresh, Jet A-1-laced air before boarding a plane. The various sections are in mid-refurbishment, with upgrades ongoing.
The airport has thought carefully about its passenger and airline mix when creating its infrastructure too. While an Airbus A330-load of passengers on a Thomas Cook package tour are clearly best served with a jetway, and indeed multiple gates can handle widebodies, only a third of the airport's stands are attached to the terminal via jetways. The general rule is that Schengen low-cost carriers, regional jets and turboprops board either direct from the ground to the aircraft or via a fleet of modern buses, although some LCCs do choose to take a jetway when possible.
Spanish holiday airports get a bad rap from many Europeans, as do many of the holiday resorts they serve, likely due to a series of shows that partially inspired the 2010 series Come Fly With Me. But the serious infrastructure behind Gran Canaria's airport puts paid to all that. Operating efficiently, serving tourists well, and meeting their specific needs is clearly big business.
Related Articles: