With a recent history focusing on the retrofit seating market rather than the linefit side of the aircraft interiors business, Aviointeriors specializes in fast turnaround for an airline that needs a few shipsets of seats, now, outside the catalogs of Boeing and Airbus as the major original equipment manufacturers.
But the Italian company aspires to achieve linefit and re-enter one of the OEM catalogues, Paolo Drago, managing director, tells Runway Girl Network. Alitalia's engineering director for thirteen years, Drago joined Aviointeriors in October, serving until December as advisor to chief executive officer Ermanno de Vecchi, and since January in his current role.
In recent years, the manufacturer has organized its workforce to focus on flexibility between final assembly and subassemblies, and does almost everything in-house apart from injection moulding. This is beneficial to its role in its current retrofit niche, and indeed this segment is an interesting one, including even the newest aircraft from innovator Icelandair being flown empty to Keflavik for seat installations.
Linefit, though, can offer a largely retrofit seatmaker like Aviointeriors certainty and predictability. Rather than looking at a production time horizon and order book that is largely less than a year out, linefit installations are selected up to four years out, says de Vecchi.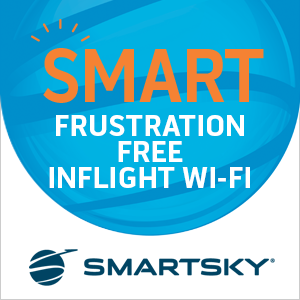 De Vecchi acknowledges that achieving linefit "could give to this company a completely different scenario, but that does not mean — in terms of stability, margins, investment plans and projections — that we will lose the grip into retrofit. Never, ever. Why? It gives us at least the challenge to be flexible."
Production capacity is, as with any seatmaker, a challenge, especially around qualified designers and engineers. But filling the proverbial engineering pipeline is not a major problem for Aviointeriors, de Vecchi says. "We have the ability to find these people due to the area: it's quite close to Naples, much closer to Rome, with two very good universities that on a yearly basis have a lot of output of engineers."
"Two or three years ago we started working with Naples University and the Sapienza University of Rome on joint projects, on giving some opportunities to the students, and this started creating opportunities for us to take them on," de Vecchi explains. "Meanwhile, two years ago we started an academy, and now we are on the third course. I'm really happy with this initiative, because these people are normally placed 100% inside our company."
Retention is relatively straightforward, de Vecchi confirms, joking that the automotive industry to the north of the country has done its best to attract them too: "I can tell you that we were also able to lose some of them to Maserati, Ferrari…"
Outside the engineering expertise part of its workforce, too, where workers may be less mobile, "when you train people here due to the location, due to the area, you are quite confident that people will remain," de Vecchi notes. For some senior positions, though, the competition for talent is as challenging as it is for Aviointeriors' competitors.
As far as potential expansion goes, "infrastucture is not a problem," de Vecchi adds.
It's certainly not a problem in terms of the physical plant of Aviointeriors' remarkably spacious factory outside Rome — 66.4 kilometres outside Rome exactly, given that its physical address is "kilometre 66.4, The Appian Way".
"Space is not an issue," confirms managing director Paolo Drago. "We have space even for growth, even for redesigning for within the existing factory. We have the ability, with a site here in different buildings, a very new facility, well designed. It's a last resort for growth if we need a bigger assembly area."
De Vecchi, though, is clear that Aviointeriors' growth and ambition for the company is grand: "we would like to be in the four top manufacturers of seats around the world."
Aviointeriors provided travel from France to Rome and accommodation to enable RGN to visit its factory headquarters.
Related Articles: