Leading inflight mobile connectivity provider AeroMobile, a subsidiary of Panasonic Avionics Corporation,is pleased to announce the addition of TAP Air Portugal to its connected fleet. TAP Air Portugal's first connected Airbus A330-900neo entered into service in December 2018.
This launch marks an exciting time for TAP Air Portugal, which is the first airline in the world to operate the next generation A330-900neo aircraft. The onboard AeroMobile service allows TAP Air Portugal passengers in all cabin classes to use their mobile devices to send and receive SMS, catch up with emails and browse the internet from 20,000 feet.
Following the successful launch of its first aircraft with inflight mobile connectivity, TAP Air Portugal will add an additional 37 aircraft over the next year, reaching a total of 71 aircraft by 2025. The A330-900neo fleet with inflight mobile connectivity will be deployed on services to Sao Paulo, with four other Brazil destinations launching across 2019.
"We're delighted to welcome TAP Air Portugal as a customer and to provide mobile connectivity services on their first A330-900neo aircraft. TAP Air Portugal joins our ever-growing fleet of our partner airlines, making inflight mobile services more accessible to travellers than ever before." said Kevin Rogers, CEO of AeroMobile.
AeroMobile provides technology that allows the safe use of passengers' own mobile phones onboard aircraft. The company has roaming agreements with over 350 network operators globally allowing passengers from over 145 countries to use their phone inflight. Since 2008, over 40 million passengers have successfully connected to the AeroMobile network inflight.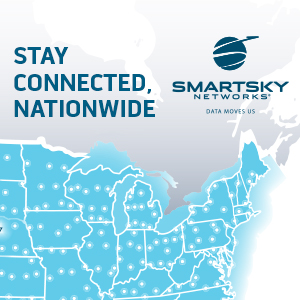 About AeroMobile
AeroMobile Communications Limited is a UK-based mobile service provider for the aviation industry. AeroMobile provides world class, proven, technology and services that enable airline passengers to use their own mobile phones for voice, texting and mobile data whilst inflight.
AeroMobile's services are available for installation either at the point of aircraft manufacture (line fit) or on aircraft in service (retrofit) across both Airbus and Boeing aircraft.
The AeroMobile service is currently available on; Aer Lingus, Air France, Alitalia, Air Italy, Air Serbia, Asiana Airlines, Biman Bangladesh Airlines, Cathay Pacific, Emirates, Etihad, EuroWings, EVA Air, KLM, Kuwait Airlines, Lufthansa, Malaysia Airlines, Malindo Air, Qatar Airways, SAS, Singapore Airlines, SWISS, Turkish Airlines and Virgin Atlantic.
Featured image credited to istock.com/JakeOlimb