With its fantastic earnings rates and miles flown-based status chart, Alaska Airlines' loyalty program is one of the best out there these days. Having status matched to MVP Gold 75K late last year, I've quickly seen the benefits, and discovered I want to keep them.
Hence I found myself booking a cheap transcon Alaska flight from Seattle to New York JFK in early March, as the quest to keep my status begins. Luckily an upgrade to first class cleared the day before departure, a welcome surprise for the long flight.
Upon boarding the Boeing 737-900, a menu and water bottle greeted me at seat 3A. Each first class seat features 41 inches of pitch and 21 inches of width, arranged in a standard 2×2 layout.
Being Alaska's older style seats, the padding is quite cushy and rather comfortable, which is especially nice for the five-hour flight time to JFK. A blanket was conspicuously absent, however, and for some inexplicable reason Alaska does not appear to provide pillows. Already low on battery power, I plugged my phone into the USB power port between myself and my seatmate.
Service began not long after departure with a traditional hot towel service, followed by beverages and a bowl of warm, salted mixed nuts. An appetizer followed some time later, with a smoothie, plus roasted pear and persimmons with a citrus-infused labneh cheese sauce for dipping. It was absolutely delicious.
The culinary adventure continued with the main entree, which offered a choice between a MontAmore cheese omelet and a sweet potato hash bowl. I chose the latter, and thankfully received the last one. It was quite tasty, with the runny soft-cooked egg pulling the dish together.
Fliers booked in first class, or whose upgrades clear with enough notice, can secure their choice of meal in advance via the airline's app. The menu is the same as it would be on the flight; there are no expanded options, but it's quite nice to have the security nonetheless.
A snack basket was offered before arrival, featuring a selection of small snacks and some bananas.
On the inflight entertainment front, Alaska eschews seatback screens for streaming video across its entire fleet, save for a handful of inherited Airbus jets, which are soon being refurbished to match the Boeing fleet.
The sheer amount of content available is impressive and on par with what I'd expect from a nicely outfitted in-seat IFE system. Dozens upon dozens of movies were available, and a healthy selection of TV episodes (not seasons, however).
Though the quality is a bit on the compressed side thanks to the volume of choices, it streamed flawlessly to my phone.
On longer flights, Alaska also offers a preloaded Microsoft tablet to first class passengers for free. Having not explored them in detail before, I switched off my phone and moved over to the tablet.
At first, I loved it. The screen is much bigger than my iPhone 6, and it has a solid stand. Normally I wouldn't be excited about a stand, but Alaska doesn't have tablet holders on the lion's share of its fleet, and I don't like holding my phone up to my face for hours on end.
The airline-provided portable tablet came with an underwhelming baked-in content selection, which might turn one off at first, but somewhat hidden on the right side is the ability to connect to the suite of streaming content.
When it worked, it was such a nice improvement over using my own device. But it also froze three times, two of which required a restart, and buffered periodically. My phone has never done that. It did not fit on my tray table alongside the meal, though with a little creativity I had it teetering between the table and the side wall.
The real kicker came when crews collected the devices a full 45 minutes prior to landing, right as the movie was hitting the climax. I'll never know how it ends: I opted not to take the crew's advice to "fast forward to the end of the movie to finish it".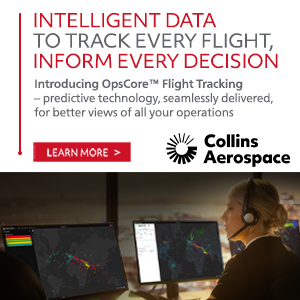 The flight also offered Gogo inflight Internet via the Gogo air-to-ground ATG-4 network. Prices, however, were less than ideal, ranging from $8 to well into the $30-range. I stuck with the carrier's free Gogo messaging instead, which worked smoothly the entire flight.
The flight landed early at JFK, pulling into Terminal 7.
Overall I enjoyed the flight, but I see room for improvement. I'm not sure where the blanket was, and a pillow would be a great addition. More fundamentally, the seat desperately needs a tablet holder, and it wouldn't hurt to add a footrest. Luckily both changes will appear in the newly debuted Alaska first product. I can't wait to try it.
The tablet was genuinely a mixed bag, but it is beyond me why these devices are collected so early (it was the same on other flights I've been on). If I had been in economy class and paid for it, I would have been upset.
The stars of the flight were the wonderfully friendly and attentive crew member working our cabin, and the exceptional catering.
Related Articles: