Panasonic Avionics Corporation (PAC) believes the proposed acquisition of Newtec by ST Engineering's subsidiary, Singapore Technologies Engineering (Europe) Ltd is a positive for Panasonic.
Commenting on the acquisition, Mark Jennings, Chief Operating Officer at PAC, stated, "This investment by ST Engineering is an important milestone for both Panasonic and its customers."
Jennings noted that, "We believe that the combined new business will speed time to market and accelerate the innovation cycles needed to best serve our inflight connectivity customers. In fact, Newtec's bandwidth efficiency and Ultra High Throughput technologies with iDirect's seamless global bandwidth and network management capabilities have the potential to be unrivalled in the market.
Jennings continued, "Newtec's modem has played a key role in our global Ku-band high throughput satellite service, and we have an aggressive plan to upgrade all remaining and future aircraft to this technology. We have shared our future development plan with the combined ST Engineering team, and they are ready to meet that schedule.
Panasonic Avionics has over 3,600 aircraft committed to its global high throughput satellite service. Today, there are over 2,000 aircraft connected to its Ku-band network. More than 780 aircraft are currently using the Newtec modem, and the company expects to have all currently equipped aircraft upgraded to this technology by the end of 2019.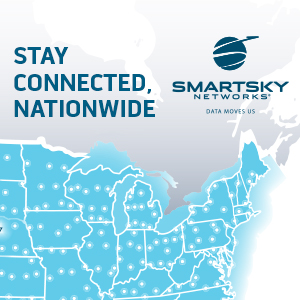 About Panasonic Avionics Corporation
Panasonic Avionics Corporation is the world's leading supplier of inflight entertainment and communication systems. The company's best-in-class solutions, supported by professional maintenance services, fully integrate with the cabin enabling its customers to deliver the ultimate travel experiences with a rich variety of entertainment choices, resulting in improved quality communication systems and solutions, reduced time-to-market and lower overall costs.
Established in 1979, Panasonic Avionics Corporation, a U.S. corporation, is a subsidiary of Panasonic Corporation of North America, the principal North American subsidiary of Panasonic Corporation. Headquartered in Lake Forest, California with over 5,000 employees and operations in 80 global locations, it has delivered over 9,000 IFE systems and 2,000 inflight connectivity solutions to the world's leading airlines.
Featured image credited to istock.com/JakeOlimb