Lufthansa Systems employs IT and aviation experts who are passionate about their products and customers – real insiders. This is what the new image campaign of the airline IT specialist conveys: "We're into IT".
The new slogan is also an invitation to customers and partners to take a closer look. Wherever digitalization and aviation come together, Lufthansa Systems and its solutions are also involved.
This basic idea, which Lufthansa Systems published at the end of January at the same time as a new design, is also reflected in the new booth concept for trade shows. This stand will be used for the first time at the Aircraft Interiors Expo (AIX) in Hamburg. The key visual shows people who literally merge with the matter in the background. In an extraordinary way, digital, analogue and living components are combined at the stand of the airline IT specialist.
"Our concept is consciously very futuristic and modern. At first glance, it should convey the fact that we at Lufthansa Systems are flexible in all directions and can adapt to the requirements of the respective project. We are open to cooperation with partners and want to revolutionize the airline world together with them and our many customers," says Ansgar Lübbehusen, Head of Marketing & Communications at Lufthansa Systems.
The award-winning BoardConnect platform will be presented with a new service for partners under the name BoardConnect Dock. (More on this in the press release of April 1.)
Likewise, a new range of advertising materials, which are always in high demand, was developed. Lufthansa Systems attached particular importance to sustainability in the newly selected articles. "The debate about plastic waste and sustainability does not stop at IT and marketing either. We are proud to be able to make a contribution to greater sustainability with our environmentally friendly gift articles," adds Lübbehusen. Plastic ducks and articles that
do not create any real added value are now a thing of the past. In contrast, Lufthansa Systems invites customers and partners to its stand for a cup of coffee in a portable and recyclable mug. Not only during AIX a useful utensil.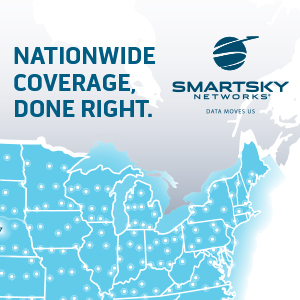 Caption (Copyright: Lufthansa Systems): Lufthansa Systems is presenting its new stand design for the first time at AIX in Hamburg, in line with the image campaign "We´re into IT".
About Lufthansa Systems
Lufthansa Systems GmbH & Co. KG is a leading airline IT provider. Based on long-term project experience, a deep understanding of complex business processes and strong technological know-how, the company provides consulting and IT services for the global aviation industry. More than 350 customers worldwide rely on the know-how of IT specialists at Lufthansa Systems. Its portfolio covers innovative IT products and services which provide added value for its customers in terms of enhanced efficiency, reduced costs or increased profits. Headquartered in Raunheim near Frankfurt/Main, Germany, Lufthansa Systems has offices in 16 other countries.