Catherine Buchanan is chief commercial officer at Middle East of VVIP jet charter specialist Vertis Aviation. She also has a private pilot license (PPL), is a mother and happens to be on maternity leave. Her family helps her achieve work/life presence through teamwork and mutual understanding.
Vertis Aviation serves perhaps the most demanding market in private aviation, and Buchanan manages its most exacting region, in the Middle East. She describes her general manager role as all-encompassing, but with a focus on managing Vertis Aviation's sales and business development team, liaising with aircraft owners, defining strategy on how to 'employ' aircraft in the market and more.
Her father worked on F-4s with the US Marine Corps and fought in Vietnam, but Buchanan reckons: "It had absolutely no bearing on my decision to go into aviation. Still, I had an inherent love for aircraft from an early age, joined the Royal Air Force Air Cadets when I was 13 and never looked back. I was incredibly lucky to win a gliding scholarship and to fly on various RAF aircraft, including the Nimrod and Chinook.
"Aged 15, I did work experience with Flylight Airsports at Sywell Aerodrome, Northamptonshire. It solidified my passion for flying and I ended up working with them at weekends in exchange for flying lessons. Then I did an aviation technology and management degree, which was a mix of aeronautical engineering and ATPL exam theory."
She decided to do her PPL (A) while at university and started flight training out of Leeds Bradford Airport. There she encountered gender related negativity: "There were a few stupid comments about being 'taken out to fly', since a woman apparently couldn't be learning to fly. I finished my PPL in Florida, where more women seemed to be flying and there was no negativity."
This wasn't her first taste of sexism. "I remember being asked what I wanted to do at my school careers day. I was told to 'pick something more realistic' when I said I wanted to be a pilot. I retorted: 'If I can't be a pilot I'll be prime minister!' I was thrown out for being unruly!
"In my teens, when I told people I wanted to be a pilot they'd often respond: 'Don't you want to do something a little more glamorous? Like be an air hostess?"
Buchanan says prejudice against women still exists in aviation but recognizes: "The industry has made incredible strides towards addressing gender imbalance and far more women are working in general aviation than 10 or 15 years ago. I think a lot of this change has come from dynamic young companies that are really pushing boundaries across the industry."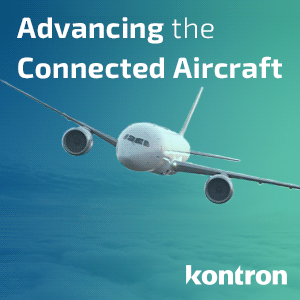 Nonetheless, there still exists among a shrinking minority the outdated notion that there's little point in training or promoting women because they'll eventually fall pregnant and leave. Yet reproduction is a fundamental feature of all known life, and women ought to have every opportunity afforded their male peers. It demands a continuing adjustment of how companies treat their staff.
"We need to adapt the workforce to accommodate birth and raising a family. The latter responsibility should no longer be expected to fall solely to women. I'm a huge advocate of shared parental leave in the early years; I think it goes a long way to addressing the gender inequalities that still exist within the family structure," Buchanan says.
So, how does she manage a demanding job and family life? "There's no 'I' in our family. My husband and I work together as a parenting team, since we both work full-time. Structure, routine and a willingness to help each other out when projects/working days demand has helped us manage raising a child and our careers."
Related Articles: