Curling up contentedly on a sofa in comfy pyjamas with a cosy rug, a warm mug of hot chocolate, in a warm room with soft lighting, and perhaps candles or a crackling fire: this is hygge, the Danish and Norwegian concept of relaxation, wellness and quiet happiness that doesn't easily translate into English.
"Hygge is a feeling of complete comfort and contentment," Alessia Giardino, lead CMF designer at JPA Design, explains to Runway Girl Network. "It is associated with a lifestyle attitude, the contemporary way of living that invites you to unplug, decelerate, disconnect from everyday life, embracing a sense of calm, balance and a healthy lifestyle."
But how do airlines bring that feeling of cosy contentedness into the aircraft, a place that can be crammed with hard white surfaces, glaring lights — and, in fairness, hopefully a complete absence of fires?
Some airlines do it really well: mood lighting is well named in that it allows airlines to truly set the tone for a flight, especially as the circadian rhythm benefits of orange light rather than blue light become increasingly familiar. The flickering LED candle in some airlines' business class meal place settings, including Turkish Airlines and Qatar Airways, is also an excellent example. And Qantas has long offered a cosy cup of hot chocolate throughout the aircraft during its long overnight flights.
"The use of ambient lighting is now more prominent and increasingly becoming the focal point within premium cabins," notes Giardino. "Such ambient lighting has the ability to reflect materials and surfaces, suggesting an interaction. Equally cabin lighting and bulkhead features can make a space more personal and human."
But it's not just up front: on Brussels Airlines' new Airbus A330 premium economy and economy cabins, designed by JPA, "a specially created digital artwork and complementary mood lighting evoke both the morning and evening natural light on the Nordic sea."
So how do you get to hygge?
"Hygge should be seen as a target state of mind," Daniel Baron, managing director of Lift Strategic Design, tells RGN. "It's a method of embracing warmth and comfort and positivity through tactile qualities of one's surroundings. Inside the aircraft, it's the tiny details in seat fabrics, for example. A small pattern in warm tones, pronounced stitch lines, foams with generous cush factor, large wings on headrests that say 'you'll feel relaxed here, like you're at home'."
Baron explains that, in his well-received work for Philippine Airlines' Thompson Aero Seating Vantage XL business class, he (and industrial designers Factorydesign), made the most of the softly curving shapes of the hard product rather than right angles. Materials, too, helped: a piece of Kydex thermoplastic from Sekisui SPI that glows when the light touches it required "many samples to achieve 'stunning', but it was seriously worth it."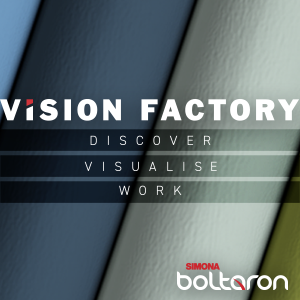 Fabric is almost a no-brainer in adding warmth to a cabin, and here Baron used a calming blue that avoids some of the coldness often found in aviation seat fabric, with a low contrast to keep the sense of calmness. A darker blue-grey nomex fabric features both inside the seat shell and in the stowage area. The effect, Baron says, is calm, cozy, comfortable, caring. A lot of thought went into realizing hygge with a Filipino touch."
Closer to hygge's home, JPA Design's Alessia Giardino highlights that the design house's "recent work with Finnair in terms of aesthetic and material choice is in tune with the hygge principle: crafted fabrics, encapsulating clean colors and creating fine texture, suggest warmth, a tactile feel and surface quality."
Rounded shapes create a more friendly and human feel, while integrating technical or technological elements within the seat using lower profiles, soft chamfers and bezelling can help the seat feel more like furniture rather than the industrially designed piece of transportation architecture that it is. Creating materials in different textures, too, adds hygge-friendly tactility, and soft product can help enormously here: it's the difference between a threadbare thin acrylic fleece and a warm woven natural fibre.
Designing Hygge into interiors is not rocket science — it's almost the opposite. But while it takes some planning, it's worth thinking about for airlines, especially as they continue to seek to fly longer nonstop routes and the amount of time that passengers are in their seats increases.
Related Articles: