Like many other women and men in aviation, I am looking forward to seeing the 10-part FlyGirls documentary series, but I recently discovered another Fly Girls, a book by Keith O'Brien describing the accomplishments of five women aviation pioneers.
Throughout the book, I was thrown back and forth between their time and ours and the plight of women in aviation. It was clear that the more things change, the more they stay the same.
This excellent book tells the story of five women – Amelia Earhart, Ruth Rowland Nichols, Ruth Elder, Louise Thaden and Florence Klingensmith – who bravely paved the way in the 1920s and 1930s for women in aviation, proving that they could do anything a man can do and often better.
"They proved female pilots had all the skills and courage their male counterparts did," wrote O'Brien.
They leaned in, illustrating how hard it was to achieve what they did. Many say women today need to change to achieve. That they don't think of themselves as leaders until tapped to lead. Even Earhart called this timidity an "undesirable habit". Fly Girls shows the leadership that women have always had. Sadly, however, we have yet to achieve Earhart's prediction that, someday, men and women would stand as equals judged not by their gender but by their abilities.
I knew about Earhart, of course, as well as Elder, who is on a tapestry I own commemorating the first transatlantic flights achieved early in the 20th Century. But Fly Girls taught me so much more, while providing introductions to Nichols, Thaden and Klingensmith, equally dynamic, inspirational role models.
Fly Girls weaves the tales of their lives and deaths, their triumphs and their failures and the hard choices they made that women all over the world still make today. It is the story of the men who helped and hindered them and how women made aviation careers by accomplishing astonishing feats, lecturing, writing and in their vital role in improving safety by marking routes to help pilots navigate.
Ruth Nichols is credited with being the first woman commercial airline pilot for New York and New England Airways in the 1930s. Thaden was a flying sales rep for Travel Air. Long before Sally Ride and Billy Jean King, these women proved women could go head to head with men in such challenging races as the Bendix – and win, after Olive Ann Beech tapped Thaden to fly the new Beech Staggerwing with Blanche Noyes.
What was disturbing was the anti-feminist tactics the men dominating the aviation industry used against them. How many times have women been called hysterical when they are trying to make a point? Did you know that the Department of Commerce banned women from flying aircraft when they were menstruating or pregnant? Thaden was grounded after her baby bump became obvious.
Of course it was no surprise that this went on. The surprise, however, is how it has endured despite the strides women have made in the industry. Case in point, women commercial airline pilots – members of Female Aviators Sticking Together – have been working for years to change the antiquated work rules to accommodate a better work/life balance for both men and women.
The founders of the Ninety Nines organized to fight for their right to fly and boycotted paternalistic air race policies like the requirement that they have a male pilot along during the race. Their failures were many but were attributed to their gender, not because flying was dangerous.
Veteran male pilots were falling out of the skies, too, yet when a woman died during a race, they were banned from air races in a misguided, paternalistic attempt to "protect" someone who never asked to be "protected" but who only asked to be treated the same as a man. We saw the same thing in the reaction to the first woman captured in the Iraq war and the effort it took for women to gain the right to be combat pilots, work they were already doing.
Equally contemptible was the ridicule and humiliation heaped on early women flyers by the male-dominated press who freely used every stereotype in the book to question their motives. It was the news media that referred to the National Women's Air Derby as the Powder Puff Derby (thanks to humorist Will Rogers). They belittled their achievements.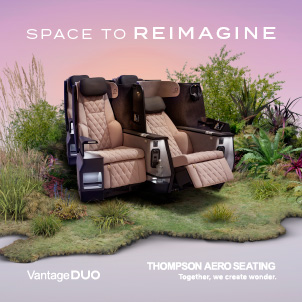 Earhart was accused of having a Lindbergh complex as if women could not have ambitions of their own other than to be defined by a man. Her speaking tours attacked the hypocrisy of the powers dominating the industry. Thankfully, some of this is gone, but not all.
While men were barnstorming, women were accused of simply trying to prove a woman could do it instead of furthering the science and safety of aviation.
When I was younger, and feeling the sting of discrimination as a female aviation journalist, a colleague had a poster of the Statue of Liberty in her office which I remember every time I meet a gender-related obstacle. "Women have to work twice as hard as men to get half as far," it said. "Thankfully, this is not difficult."
Fly Girls is not only about powerful, inspirational women. It is about how their mettle was tested and how they overcame excruciatingly public failure. In making me mad – again – Fly Girls re-energized me to continue the fight for full equality for women no matter who or where they are.
Related Articles:
Featured image credited to istock.com/MichaelWarrenPix