Air France has a long-standing commitment to gender diversity and professional equality between men and women. But while the carrier is one of the few companies run by two women – Air France-KLM board chairwoman Anne-Marie Couderc and newly-appointed Air France CEO Anne Rigail – it has no interest in resting on its laurels when it comes to gender equity. Rather, it has committed to further promote professional equality within its teams.
An advocate for equal pay for men and women, Air France in 2008 began implementing wage catch-up measures to reduce the pay gap between the sexes. In 2017, the carrier introduced an in-house campaign called #Osonsledire, encouraging staff to share the sexist remarks they hear on a daily basis. This year, in a continuing effort to put an end to everyday sexism in the workplace, Air France signed the Diversity Charter, joining 30 major French companies in the #StOpE initiative, supported by the government.
Air France also recently published its index on professional equality between men and women, revealing that it obtained a score of 89/100; the minimum threshold set by the French government is 75/100. "The 89/100 score for the Air France gender equality professional index is a first good result but we must not reduce our efforts," said Rigail in a statement released yesterday, on International Women's Day.
"We still have a long way to go, with the future recruitment of female pilots, engineers, technicians, digital specialists etc. thanks to the attitude of each man and woman in the company, [which] desires to promote gender diversity in all sectors and professions," continued Rigail, pictured above.
Air France's Anne-Marie Couderc added: "Beyond the exception and the symbol, I am convinced that companies that are committed to gender equality are the most competitive, attractive and innovative companies. Our responsibility is to be fully involved. This is the role of the many actions carried out by Air France."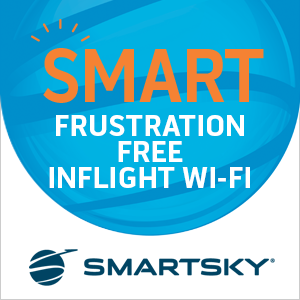 A total 35.5% of Air France's ground staff are women. Its Board of Directors comprises an impressive 55.5% of women, and its Executive Committee stands at 28.6% women.
"Growth in women's employment in male-dominated industries is a fundamental aspect of professional equality and Air France promotes access for women to all professions and encourages women of all ages to follow these professional paths," stated the carrier.
A one-year-old network, called Women for Tomorrow (WoTo), was the brainchild of several women in the company who wanted to create a place for exchange, with meetings, debates, and workshops to promote women in the company and strengthen gender diversity.
Beyond this work, Air France plans to carry out regular initiatives throughout the year "to put an end to words and gestures that can consciously or unconsciously delegitimize or belittle women in their professional development".  And it continues to work towards the objective of "equal pay for comparable work, seniority, and skills".
Related Articles: