Turkish Airlines, flying to more countries and international destinations than any other airline, is going above and beyond to ensure the perfect travel experience for its passengers by welcoming its new "Flow Sleeping Set." Since February 19, the new collection is available in Business Class and promises sleep above the clouds as comfortable as home.
The successful collaboration between Turkish Airlines and Zorlu Tekstil carries the signature of expert designers, a collection that aims to offer a healthier and higher quality sleep environment.
Combining elegant lines and comfort, all elements of the new set were developed with the expectation that passengers will enjoy a relaxing sleep in order to conclude their flight feeling happy and fit. The design of the collection reflects Turkish Airlines' "Flow" philosophy that represents its dynamic brand identity and continuous service concept. Opting for contemporary and minimalist designs, the materials of the collection were all chosen for their comfort and ability to help sleep. The patterns of the collection are also visually compatible with the designs of the new cabin uniforms and cabin interiors.
Main aspects of the "Flow Sleeping Set" are a blanket, sleeping pad and pillow. The blanket has a two-sided design and soft texture. Thanks to its ability to support air flow, the product also helps maintain the ideal temperature during all four seasons. In addition, the sleeping pad provides an orthopedic surface for sleep and offers extra comfort and ease with its dense interior filling. The pillow, which can be used while sitting and sleeping, is designed with an ideal size, classical form, and very comfortable materials.
Sharing his views on this new sleeping set, Turkish Airlines Catering & Inflight Products SVP, Zeki Çukur stated, "With Istanbul Airport, our new home, we continue to add new innovations to compliment the changes being implemented. Our passengers will now experience quality improvement, brought by these innovations, in their sleep with our 'Flow Sleeping Set.' We prepared our new products after a lengthy R&D and design period as they offer a unique experience with their design and comfort. We are happy to host Business Class passengers with the comfort of their homes during intercontinental travel."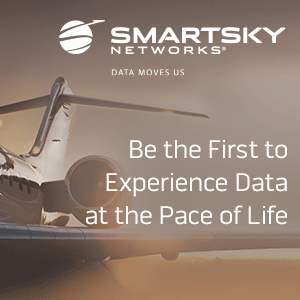 About Turkish Airlines:
Established in 1933 with a fleet of five aircraft, Star Alliance member Turkish Airlines has a fleet of 337 (passenger and cargo) aircraft flying to 306 worldwide destinations as 257 international and 49 domestic, in 124 countries.
About Star Alliance:
The Star Alliance network was established in 1997 as the first truly global airline alliance to offer worldwide reach, recognition and seamless service to the international traveller. Its acceptance by the market has been recognized by numerous awards, including the Air Transport World Market Leadership Award and Best Airline Alliance by both Business Traveller Magazine and Skytrax. The member airlines are: Adria Airways, Aegean Airlines, Air Canada, Air China, Air India, Air New Zealand, ANA, Asiana Airlines, Austrian, Avianca, Avianca Brasil, Brussels Airlines, Copa Airlines, Croatia Airlines, EGYPTAIR, Ethiopian Airlines, EVA Air, LOT Polish Airlines, Lufthansa, Scandinavian Airlines, Shenzhen Airlines, Singapore Airlines, South African Airways, SWISS, TAP Air Portugal, THAI, Turkish Airlines and United. Overall, the Star Alliance network currently offers more than 18,800 daily flights to over 1,300 airports in 193 countries. Further connecting flights are offered by Star Alliance Connecting Partner, Juneyao Airlines.