As eyes begin to turn to the Paris Air Show at Le Bourget this June, expectation is building for serious announcements about Boeing's NMA, likely the future 797, the aircraft that the airframer hopes will fill the gap between its 737 and 787 families, but on which it has been remarkably tight-lipped concerning passenger experience.
For the sake of argument, let's assume that the 797 is a twin-aisle aircraft, approximately between the size of a 767-200 and -300, with a cabin width somewhere between the 767 and 787, and is able to fly for at least eight or nine hours, requiring a proper international-standard business class cabin.
And there's the rub: installing business class seats on aircraft this size has been, until recently, an exercise in complicated passenger experience decisions. Delta uses first-generation Thompson Vantage seats that offer direct aisle access but are largely disliked, while American and Austrian offer a slightly upgraded version. Neither United's ex-Continental nor ex-United aircraft offer direct aisle access, while JAL and ANA don't offer fully flat beds, while ex-LAN and ex-TAM LATAM fleets vary significantly but don't offer direct aisle access in any case.
The bright star is United's Polaris cabin — which has recently seen expanded and new implementations on other twin-aisle aircraft — which is arguably the best business class on any 767 flying. And it has much to teach us about what business class on the 797 might look like.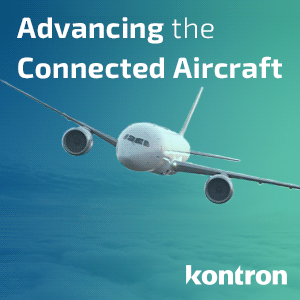 Much has been written here on RGN about Polaris, and indeed the problems that Safran Cabin (previously Zodiac Aerospace) has had producing the seats, a highly customized version of the Optima platform the seatmaker later launched as a de-branded option for other airlines.
Those production issues are one key lesson, and likely to be front of mind as Boeing selects seating partners for its new middle-of-market airplane, not least since the airframer was not pleased to have United 777-300ERs sitting at its factories awaiting interiors for delivery. It would not be surprising if Boeing remained risk-averse to developing new business class seats alongside its newest aircraft: de-risking the overall program given the continuing occurrence of production woes from most of the major business class seat manufacturers would be a smart move.
A decade on from the question of catalogs, all eyes are on Seattle to see which partner, or partners, Boeing believes can deliver for the 797 — and with what products.
Another lesson comes from Polaris on the Dreamliner. Boeing's 787 did not launch with particularly impressive business class seat #PaxEx, and early deliveries did not offer it either. A glance through production lists available online suggests the first fully flat bed with direct aisle access was Qatar Airways' A7-BCB, 787 line number 58, and that it was quite some time before another airline would offer direct aisle access on a Dreamliner.
United, meanwhile, initially received the same Collins Aerospace Diamond seats Continental launched over a decade ago on its Dreamliners, and was receiving until it first installed the 787 version of Polaris on the double-stretched 787-10 Dreamliner this year. United is still not showing the earlier 787-8 and -9 aircraft on its Polaris conversion/arrival tracker for retrofits. This lack of retrofit speed is another Polaris lesson, this time in how long the life of the initial cabins is likely to be.
The 787's cabin width is 37cm (14.6 inches) narrower than the 777 on which the seat was first installed, and this sort of downscaling has been a serious issue for certification in particular before: Virgin Australia's Super Diamond outward-facing herringbone, manufactured by Collins Aerospace (then B/E Aerospace), was delayed in its Airbus A330 implementation owing to head impact criteria testing.
That Safran and United have managed to maintain the alternating 1-2-1 configuration on the 787, in effectively eight "columns" of seats across the LOPA, is impressive. Even British Airways' notoriously space-efficient Club World seat, manufactured by Collins Aerospace, had to go to seven columns on the 787 (and upstairs on the A380) rather than the eight on the 747 and 777 aircraft where it initially appeared.
This success in maintaining the density in a staggered seat bodes well for seatmakers' ability to install products on the 797 that meet the competitive tension between airline economics and the ever-increasing expectations of today's business class passenger.
Those expectations are well met on United's refurbished Boeing 767 program, which is not only continuing to roll out Polaris, but is even expanding the number of premium seats in a configuration that can be referred to as a "high-J" layout. This high-J version expands the number of Polaris seats to 46, and also adds 22 premium economy seats in a 2-2-2 configuration.
The lessons from this high-density 767 for the 797 are both encouraging and cautionary. On the encouraging side, the increased footprint given over to the premium end of the aircraft means that, if the 797 ends up being sized closer to the 767 side of the market than the A321 or 737 MAX 10 side of the market, airlines finding that they don't have enough space for their premium demand on larger narrowbodies can upsize. That's still the case even if Airbus is looking at a further-stretched model that we might perhaps call the A322.
It's also encouraging from the point of view of the seating. If good modern seats can be fit into a 767 at 2-2-2, it's likely that the 797 can also take them. If the 797 ends up being designed with a wider cabin than the 4.72m of the 767, too, it seems likely that it could perhaps take a 2-3-2 configuration of a seat like Polaris.
Yet just as that premium upsizing trend means a gap develops between large narrowbodies and the lower end of the 797's expected capacity, it also means that a gap will develop between the upper end of the capacity of the 797 and other twin-aisle aircraft.
Of course, Polaris isn't the only product seeing adoption on the 787 that could well serve the 797 too. A key question will be whether any staggered seat, compact like Polaris/Optima or otherwise, that can do eight "columns" on the 787 can do six or seven on the 797, with the questions of herringbones and doored suites less pressing but ultimately no less interesting to think about. After all, it's not unlikely that the seats we see today, or that are unveiled in the next few years, could be the launch product on the 797.
Related Articles: