Kathy Morgan, vice president and Head of NDC at Sabre Corporation is helping airlines manage one of the most challenging IT programs in recent years.
The adoption of IATA's New Distribution Capability (NDC) opens up new opportunities to build airline retailing more intelligently, but it is a project with a big scope and many moving parts. To wit, Sabre recently announced it intends to acquire Farelogix to accelerate delivery of its end-to-end NDC-enabled solutions.
Morgan sees the path clearly, encouraging airline teams to develop a business strategy that will reap the greatest benefit of the NDC standard.
Listening to Morgan talk about anything will get your attention. She is a candid, confident, strategic thinker who can see right through the buzzwords to the heart of the matter. As one of the few women who regularly appears in panels to discuss the big topics of the day, she is bound to stand out. But it isn't her gender that makes Morgan different; it is her wealth of knowledge.
Morgan, who has worked at Sabre for most of her career, credits the people along the way who helped her build the skills to achieve her goals.
"I am very fortunate. I've had really great mentors, both male and female, who helped me find my voice," she tells Runway Girl Network. "I think you get confident through success and you get success by having a good support system around you."
Morgan would rather people not focus on her success as a woman, but instead judge her as a person for her accomplishments. "I don't think it's a gender thing. But I do recognize that it is harder in this space because it is more male-dominated," she says. "For me, I think it's about making sure to be clear, crisp, and very focused and driven – all of the attributes that you think are important. My goal is to demonstrate those. I believe that my work product will speak for itself."
At the same time, Morgan knows that women have encountered hostile workplaces and circumstances that put them at a disadvantage. She sees the tide turning with the #MeToo movement.
"The fact that we finally are getting [to hear] the voice of women who have had to tolerate gross injustice – that we have a platform and that the world is listening – that, to me, gets to preventing this type of behavior," she says.
"That's important because, as a female executive, I want to move up based on my merits and based on my work product and that should be it."
Morgan also believes that change has to start early, eliminating barriers for young women and girls. "From an educational perspective", she says, "we started aligning around STEM disciplines in the high schools. Kids aren't biased yet. Girls don't know they can't be engineers and architects or developers – it's just classes at school where they're getting exposed to these disciplines much earlier."
"I've raised my daughter to know that there are no boundaries," she continues. "If you want to be a teacher, or a doctor or an astronaut or an architect, you can do anything. I have two nieces who are both engineers. I hope that we have just grown up as a society, that we are breaking those walls down and that our daughters [who] come behind us don't have to fight with that."
Sabre, Morgan tells us, is a stronger company because it embraces diversity. "[It's] not just about male versus female, it's about background – your overall diversity of talent, knowledge, skills and experience," she says.
"We have women executives across all different parts of the organization … I think women have a lot of opportunity."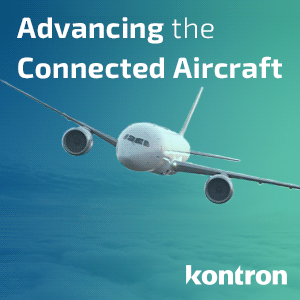 The advice she received from one of her mentors at Sabre years ago has helped guide Morgan as she navigates her day-to-day.
"I was in my early 30s and I had three young kids at home," she says. "I was really struggling with how to balance it all. She told me that you need to use the 20-year rule. I use the 10-year rule because I think 20 years is too long. But, she said, every time you come up against one of those moments, ask yourself, 'Is this gonna matter in 20 years?' It's helped me to have perspective. It's really easy to get wrapped around the axel on everything and that's just exhausting for everybody."
Morgan also believes in setting priorities, even when everything seems urgent. She has a simple system to keep tabs on the multitude of little things that come along.
"I live my life on post-it notes," she says. "There's something about putting something on a post-it note and being able to pick it up and throw it the trash at the end of the day. It's a physical reminder that keeps you really focused."
Another priority is ensuring that her team feels good about what they are accomplishing together. "You want to have fun," Morgan says. "Nobody wants to show up and get beaten down every day. I try to do everything I can to make sure that we have a lot of fun along the way."
Related Articles: