At this month's Red Cabin Innovation and Aircraft Seating conference in Hamburg, Daniel Baron, owner of Lift Strategic Design shared details about the creative programmable lighting schemes his firm developed for Philippine Airlines' new Airbus A350 XWB aircraft. While we have seen a number of creative lighting applications debut, the Philippine Airlines range stands out for its variety and ambition.
As you'd expect, the light scenarios on PAL's A350 include a boarding setting; rest and sunrise phases of flight; and sidewall lighting that marks the cabin class. But Lift also worked with Airbus and PAL to design unique lighting schemes to mark holidays and festivals as well as a national identity light display.
Additionally, they worked on a 'fireworks' lighting program for celebrations, which could be used to drive ancillary sales around special event packages for birthdays, anniversaries, marriage proposals or similar occasions.
The boldness of each of these special lighting effects is the whole point. PAL intends for them to grab the attention of passengers.
"We have gone way beyond pretty colors. We have created a tangibly different and more engaging experience, meaning positive word of mouth via social media," explains Baron.
"The concepts that we designed bring into the cabin not only country, but also unique elements of Filipino culture and daily life. They communicate the legendary warmth of Filipino hospitality, as well as a world-class experience that goes beyond expectations with a spirit and passion that are unmistakably Philippine Airlines."
Each of the lighting programs was developed through brainstorming, a review of renderings of the lighting schemes, and dialogue with PAL and Airbus to discuss the appropriateness and feasibility of achieving the result shown in the renderings.
After selecting alternatives to move to the next stage of development, Baron worked with Airbus' lighting specialist in Hamburg, remotely via email, to fine-tune the details as they set up the programming.
Later, Baron went to the lighting mockup centre in Hamburg, along with PAL's head of product and a senior representative of its inflight service, and reviewed the lighting schemes over five days, making final adjustments.
Having someone speak for inflight service in this design process was critical to ensure the programs could be deployed while keeping up with other inflight duties, in the right time, and without becoming confusing.
"We spent a lot of time discussing exactly what passengers and crew are doing and when – on long-haul, short-haul, nighttime, daytime, etc," says Baron. "Things may look random, but the pursers have a very specific guide for operating the system."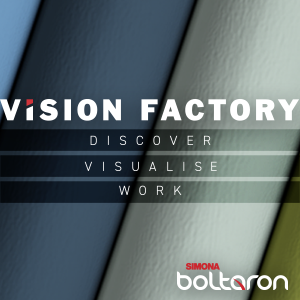 Another key consideration is the effect of lighting schemes on the CMF (colors, materials and finishes) selected for the cabin.
"It is super important to look at the entire picture from the beginning, as opposed to CMF first, lighting last," notes Baron. "One must consider if and how surfaces on walls and seats change appearance with the mood lighting. In this case, all the surfaces are subtle, even though they have a pattern or color, so there is no conflict."
He continues, "We are now getting more pronounced textures on laminates and infused patterns in thermoformed plastics. This is also exciting, as it creates new possibilities for communicating with light and CMF as a combination, the former complementing the latter."
PAL's bold color displays may not be the right fit for every airline brand but Lift's work demonstrates there is a lot more room for creativity.
Light offers an excellent opportunity for a quick change in the cabin, especially using its interplay with CMF, which airlines can explore as a tool for an annual or seasonal brand refresh that can be rolled out with relative ease and at limited cost.
Related Articles: