With NASA, Thales and Leonardo DRS already on her CV, Nancy Walker this year accepted the chief commercial officer position at inflight connectivity newcomer SmartSky Networks. She told Runway Girl Network why the job is right for her and why she never became a math teacher.
"Math is like a second language for me. I really enjoy it and always have, it's just been very easy. I grew up on [Florida's] space coast and NASA offered minority engineering scholarships to students graduating local high schools." The daughter of an engineer, Nancy Walker was offered one of the scholarships.
"I thought, 'If I go teach math, I'll get a lot less pay. If I become an engineer I'll get a lot more pay and you'll pay me to learn, so I'll be an engineer.' They asked if I wanted to go mechanical or electrical, I wasn't much of a car geek, so I said I'd go electrical."
So began a 30-year electrical engineering career that's seen Walker working on commercial and military communications programs, while also running her own entrepreneurial consumer businesses, and successfully raising two children, now in their teens, with a husband to whom, "I've been happily married for many years."
She admits to a career that's been based on no small amount of luck. Living and working along the space coast, Walker made the most of chance meetings and unexpected opportunities. "I can't honestly say I mapped any of this out," she says.
Appointed CCO at SmartSky in May, Walker stepped into a senior management role at a relatively young company that won't have its network substantially in place until next spring. So, what was the attraction?
"New product launches don't scare me – I've done them before, I'm used to them. I looked at the extraordinary people already assembled at the company and the more I researched the SmartSky product and talked to industry colleagues, the more I came to realize that it's revolutionary. I wasn't looking. They came to me through a search firm and its process, how it tied in with SmartSky, convinced me that this was where I wanted to be."
She continues, "I don't see gender, or race. I just see people. So it astounds me when others see gender, or race as issues." Yet, cognizant that employing a female engineer in a key management position was potentially newsworthy, Walker was prepared for SmartSky to seek publicity from her appointment. But the company made it clear she had been chosen on merit and there was no story to be told. It's a laudable attitude that ought to pervade throughout aerospace and beyond, but tragically it does not.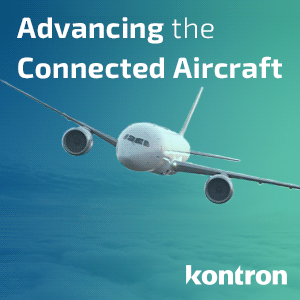 To that end, Walker's keen to see girls and young women made aware of the opportunities in engineering and aerospace, as a firm believer that attitudes need to change among educators and parents, not girls themselves. "Give them the options and they'll chose their own path, but you need to ensure they know the options first."
Meanwhile, "People still make assumptions. When I was first in the workplace, male colleagues would commonly push ahead of me at the copier, for example. It just makes you stronger, more determined. Even recently, I arrived at a venue to give a presentation and was asked whether the catering was ready – it's just another assumption.
"You just push through all that. You're smart, you work hard, and you act with integrity. I believe that people of integrity expect to be believed and when they're not, they let time and circumstances prove them right. I guess if anyone ever told me I couldn't do anything, it just made me try even harder."
Related Articles: