Having only been gathering new members since June, the pieces of the puzzle that the Seamless Air Alliance needs to fulfill its goals are now on the board, and are enabling the nonprofit standards-based organization to show a rough idea what the end game looks like –  and how it plans to get there.
New major players joining the alliance since the APEX EXPO, when Runway Girl Network sat down with chief executive officer Jack Mandala, include aerostructures and interconnection systems specialist Latécoere, but Mandala explained that "the most recent of note would be Panasonic, iDirect, Astronics."
The alliance, Mandala said, is "continuing to build out the members from each part of the value chain. We've been lucky in that we've got everything from Airbus, the manufacturer, all the way through the satellite guys, Nokia, Panasonic, Rockwell Collins, Intelsat, Inmarsat, OneWeb, all the way down to the airlines, like Delta."
While a number of Gogo's other airline customers are members of the Seamless Air Alliance – Air France, Aeromexico, GOL – the Alliance still does not list the service provider as a member, despite Gogo's February announcement.
Noting that the cost to join is not insignificant, Gogo's 2Ku antenna provider, ThinKom, told RGN that it would "like to just be sort of an honorary member at this point".
ThinKom CTO Bill Milroy said he understands the value proposition of being able to roam into different networks. He added:
I think everyone, including the Seamless [Air] Alliance folks, know there's a lot of boxes to check to make that happen, and a lot of different rice bowls, if you will, that have to be shared to make that happen.

I am an eternal optimist so I want to definitely support that. To the extent I mentioned we are MEO, LEO, GEO, I think we are doing the right job in that direction so we will see where it goes.
Viasat seems to be taking a wait-and-see approach, with VP commercial mobility Don Buchman telling RGN in reference to Alliance membership: "We are watching it, right. It really looks like it's a radio play, right? Are you going to use wifi or are you going to use a 5G radio? That seems to be the play there and we don't see wifi changing in the future. We see wifi as pretty predominant as a technology going forward … So does integrating with 5G make sense or is wifi still going to make sense? That seems to be kind of the way it's going."
The Seamless Air Alliance was specifically formed "to enable passengers to use their connected devices in a seamless way" ensuring that they can connect without login or credit cards as enabled by their current mobile operators. In the alliance's view, that requires standards that can be adopted industry-wide.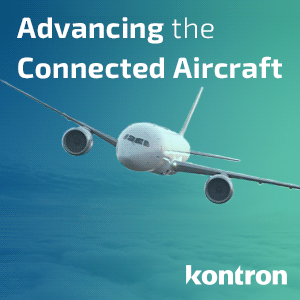 Seamless' three working groups – chaired by Delta for operations, OneWeb for technical, and Airbus for the value chain – have been meeting regularly.
The goal, too, is crystallizing. "We'll have an open standard system architecture for inflight connectivity that will enable the airlines [to have] a choice in multiple service providers. That's what's going to drive innovation in the industry. That's what's going to drive lower costs," Mandala said.
In order to get there, Stéphane Bronoff, Airbus' connectivity enterprise architect and chair of the value chain working group for the alliance, told RGN that the Seamless Air Alliance Table of Contents was approved by the SAA Board on 4 October. "This document, which is confidential for our members only, frames the future efforts of our Working Groups in developing the Seamless Technical Specification," said the Airbus executive.
Seamless' approach is to build on existing work, "intentionally, because we have such a big task ahead of us, we want to leverage all the work that's out there. If it's an ARINC standard, if it's 3GPP standard, if it's an ETSI standard, if it's whatever – if it's borrowing what the [Airline Passenger Experience Association's] connectivity working group is putting together in terms of the metrics that matter, we don't intend to recreate anything that we don't have to. By far, we're looking for the shortest path to the finish line," Mandala said.
Seamless plans to define a set of minimum parameters to qualify as a Seamless-certified product.
The appetite for this and other work the Alliance is undertaking means that it is taking place in a perfect storm. "When you look around at the innovation in flat panel antennas and modems and satellites and constellations being launched today, I mean, there is literally hundreds of terabits of capacity opening up in the next coming years that's going to drive the cost down, that's going to drive a different [industry]," Mandala said.
Likening the demands from airlines to the consumer technology equivalent of desiring unlocked mobile phones for carrier portability, Mandala explained, "if you look at, for example, the Gogo 2020 plan, part of what they said was, 'Hey, we're not going to finance all the equipment like we did in the past. Right, so if you're an airline and you're paying for equipment to be installed on your aircraft, either retrofit or linefit, that better be unlocked."
Looking with an international focus, though, Chinese participation is a missing piece of the Seamless puzzle.
"We have not," Mandala said, seen appetite for engagement from the PRC. "I know last year, China announced funding for just this, to try and do it on their own. I think they're not seeking us out right now, and from our perspective that's a hole that feels like a black hole. It's not that we're avoiding it by any means, but there's work to be done, a lot of work to be done, and it's beyond something that's going to get solved in the near term.
A China move "would be phase two or three or whenever it comes, and solely based on the intricacies there".
Additional reporting by Mary Kirby
Related Articles:
Featured image credited to istock.com/shironoso