Inmarsat, the world leader in global mobile satellite communications, has signed agreements with five major Air Navigation Services Providers (ANSPs) in support of the Iris programme to modernise air traffic management (ATM) across Europe.
DFS (Germany), ENAIRE (Spain), ENAV (Italy), EUROCONTROL MUAC (North-West Germany, Belgium, Luxembourg and the Netherlands) and NATS (UK), who together handle the majority of European air traffic, will join an Initial Operational Capability (IOC) pilot, marking a significant milestone for the early implementation phase of Iris.
Separately, Inmarsat has also signed a contract with European Satellite Services Provider (ESSP), a company owned by European ANSPs and focused on safety of life services, in accordance with International Civil Aviation Organization (ICAO) standards. ESSP will work with Inmarsat  to help define the service and certification framework of the future Iris Service Provider, a company that will be appointed under the programme to provide the European datalink communication services for Iris.
The Iris programme is a partnership with the European Space Agency (ESA) and led by Inmarsat to enable secure, high bandwidth datalink communications over Europe. The objective is to deploy more digital controller-pilot communications to improve the speed and accuracy of air traffic management across Europe's congested airspace. ANSPs will be able to rely on Iris' certified, efficient and sustainable datalink to increase ATM efficiency, relieve air traffic controller workload and enhance flight safety.
Iris is also designed to enable initial '4D' trajectories, pinpointing an aircraft in four dimensions: latitude, longitude, altitude and time, which is one of the major concepts defined in the Single European Sky ATM Research (SESAR) modernisation programme. This will enable precise tracking of flights and more efficient management of traffic by allowing pilots and controllers to collaborate on flight trajectories and calculate the shortest available routes, cruise at optimum altitudes, and use continuous climb and descent path to reduce delays, save fuel and improve the environment.
John Broughton, Vice President, Safety and Operational Services at Inmarsat Aviation, said: "As we enter the early implementation phase of Iris, the range of ANSPs that have committed to further its development is testament to the programme's significance to the European and global aviation industry. Iris is a truly collaborative partnership, and we are delighted to bring on board these industry-leading ANSPs to help deliver our shared goal of modernising air traffic management in Europe."
Magali Vaissiere, Director of Telecommunications and Integrated Applications, ESA, said: "The satellite-based Iris system is a key element for a successful implementation in Europe of the Air Traffic Management Data Link Services (DLS) with the outlook to become a global worldwide solution. We are extremely pleased that key European Air Navigation Service Providers have taken the challenge to exploit and strengthen the opportunity that Iris is offering for the benefit of European citizens now and in the coming years of digitalisation."
Role of ANSPs in Iris Initial Operational Capability (IOC) pilot: The five industry-leading ANSPs, as critical members of the Iris consortium, will be instrumental in developing the concept of operations for the Iris IOC pilot. Together, these partners will work alongside Inmarsat and ESA to demonstrate that Iris satellite-based technology meets ATM performance and operational requirements in support of the Single European Sky ATM Research (SESAR) masterplan. The Iris IOC pilot will advance the use of datalink services, support future air traffic management concepts, and provide the framework to complement existing VHF Datalink Mode 2 services.
During the pilot, the ANSPs will undertake a range of activities with candidate airlines to gather data and demonstrate that the Iris programme is meeting its performance targets. The activities will include end-to-end validation of Air Traffic Services (Controller Pilot Datalink Communication Services) and exchange of Extended Projected Profile (4D) information. The IOC pilot is scheduled to begin in 2020 on commercial aircraft.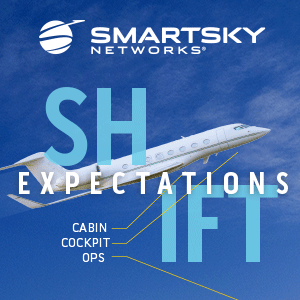 About Inmarsat
Inmarsat is the world leader in global, mobile satellite communications. It owns and operates the world's best global portfolio of satellite networks, specifically designed for customer mobility, and holds a multi-layered, global spectrum portfolio, covering L-band, Ka-band and S-band, enabling unparalleled breadth and diversity in the solutions it provides.  Inmarsat's long established global distribution network includes not only the world's leading channel partners but also its own strong direct retail capabilities, enabling end to end customer service assurance.  The company has an unrivalled track record of operating the world's most reliable global mobile satellite networks, sustaining business and mission critical safety & operational applications for almost 40 years. It is also a major driving force behind technological innovation in mobile satellite communications, sustaining its leadership through a substantial investment and a powerful network of technology and manufacturing partners.   Inmarsat operates across a diversified portfolio of sectors with the financial resources to fund its business strategy and holds leading positions in the Maritime, Government and Aviation satcoms markets, operating consistently as a trusted, responsive and high quality partner to its customers across the globe.
Inmarsat Aviation: Inmarsat is transforming the global aviation industry by bringing complete connectivity to every aircraft and flight path in the world. It is the first and only provider with a complete High-Throughput Satellite (HTS) network spanning the world. Inmarsat is also the only aviation broadband provider capable of connecting the complete aircraft from cabin to cockpit over its own network. Passengers can browse the internet, stream videos, check social media and more during flights, with an on-board connectivity experience on par with broadband services available on the ground. Inmarsat's high-speed, secure connectivity solutions for operations and safety combine cutting-edge satellite technology with secure IP broadband connectivity. Inmarsat is able to deliver incomparable protected data capacity for operational visibility, resulting in vastly improved operational efficiency and enhanced safety.