On Thanksgiving morning, Airbus revealed the full livery of Air Tanzania's first A220-300 twinjet. Air Tanzania will be the type's first operator in Africa, but another first is also in the books.
The image released by Airbus shows this to be the first A220 aircraft to sport a traditional satellite antenna radome, presumably carrying Panasonic Avionics' hardware inside.
The first A220 to be delivered with any sort of satellite hardware recently went to Delta Air Lines, with the unique, low-profile Gogo 2Ku system installed at the factory.
Bombardier (prior to Airbus taking control of the C Series program) disclosed to RGN that it was working closely with Panasonic to offer the firm's eXConnect Ku-band system as a linefit option, and now that program appears to have produced its first production aircraft.
Air Tanzania has embarked on a fleet renewal program, recently taking delivery of the first of a pair of Boeing 787s, which also include the tell-tale wifi system hump on the fuselage. While no official announcement has been made about choice of inflight connectivity vendor, the 787s are confirmed to have Panasonic's eX3 inflight entertainment system installed.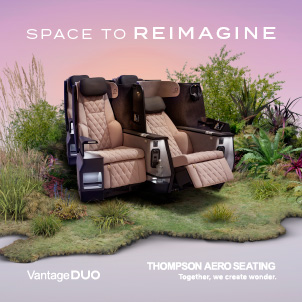 Meanwhile, in South America, Norwegian's new Argentinian unit has become the first airline in the country to offer inflight Internet, as first reported by Argentinian newspaper Clarín.
The two Boeing 737-800s currently in service are not new deliveries, but rather were transferred from Norwegian Air International, the Irish division of the Norwegian group, to Norwegian Air Argentina.
Both aircraft were previously fitted with Global Eagle's Airconnect-branded Ku-band satellite connectivity system, but airline operations began before the necessary regulatory hurdles were cleared to activate the satellite system.
A Global Eagle spokesman confirms to Runway Girl Network that Ku-band capacity is being provided by the SES-4 satellite. Norwegian remains one of the few airlines globally offering free wifi to all passengers on equipped aircraft; its service on Norwegian Air Argentina is certainly a far cry from Aerolineas Argentinas' famous onboard fax service.
Ole Christian Melhus , CEO of Norwegian Air Argentina, is quoted by Clarín as stating: "It is very important and satisfying to offer our passengers the opportunity to work, read news, send emails or watch a series while they are in flight. It is a product that no other airline offers in the country, which gives us a very relevant competitive advantage. "
Related Articles: