Mary Anne Cannon's introduction to machinery came from her dad, Tom Cannon. He was an engineer with the merchant marines and worked at sea six months a year. When he was home in New Jersey there was one place she knew she could find him.
"He spent a lot of time in the garage" tinkering, Mary Anne recalled. He was not always alone because he had six close friends who were equally handy. "I wanted to be there with them, fixing cars, running electrical wires, putting up sheet rock. I wanted to spend time with him and it was fun."
Mary Anne thought of her dad's friends as "uncles", but they called themselves the Jersey City Seven.
"They were big role models and influences in my life," she said of growing up in the late seventies. The Jersey City Seven encouraged Mary Anne because regardless of what they were working on, they always said, "Hey you can do this."
So engrained was that message that it wasn't until she arrived at Stevens Institute in Hoboken, New Jersey to study mechanical engineering that she realized this was not a route many women were choosing.
"When I got there it became obvious there are very few women doing this," said Cannon, now vice president for Commercial Programs at Pratt & Whitney. "It may have made me pause for a second but I knew I was capable and I knew I liked it so I didn't let that stand in my way."
She opted to specialize in power generation but at graduation her progress spooled down. Jobs were scarce and she was unable to find work at a nuclear or electrical energy plant. So one of the Jersey City Seven uncles stepped in with an offer to help. He knew somebody who knew somebody and soon she had a job at Grumman Aerospace in Long Island.
It was 1986 and while many Americans were swept away by F-14 fighter jet pilot Tom Cruise in the blockbuster film Top Gun, Cannon was mesmerized by the character played by Kelly McGillis; an astrophysicist who also happened to be a flight instructor.
"It's one of my all-time favorite movies and here I am in Calverton where they're flying the F-14," she remembered. "That kind of did it for me, I got bitten by the aviation bug."
Cannon worked as an instrumentation engineer. Then she began designing test instruments. She was 24-years old and having the time of her life when one of the Jersey City uncles warned her that it was time to move on. "There are changes coming at Grumman," she remembers him saying. "You need to look for another job."
She was hired by Pratt & Whitney, though the decision to take the job was a tough one. Her mother, a nurse who had always encouraged Mary Anne's interest in STEM subjects had recently died. Taking the job meant moving far from her dad and her four younger siblings. But she went, first to West Palm Beach, then San Antonio, then finally she arrived at Pratt & Whitney headquarters in East Hartford, Connecticut.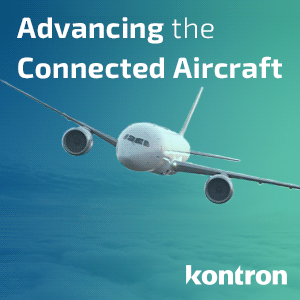 In her nearly three decades with the company she has worn many hats whether as a test engineer for the F119 and the F135 engines, supervising military and commercial engine divisions, or overseeing environment, health and safety.
"Personally and professionally I've had the run I was hoping to have. Looking back, I achieved what I wanted to achieve," she told Runway Girl Network. She notes that while it is important for women of achievement to mentor girls and encourage them to consider these still-largely male dominated professions, it is worth appreciating the role that men can have in bringing in the industry's next generation.
"My mentors have all been men, and I do think sometimes we underestimate the value of that."
Of course, she added, "it is good for young girls to see women in these positions. Whether it is mentoring them, sponsoring them or promoting them. But every promotion I have had, it has been a man who has promoted me. Everyone who has hired me has been a man."
That will change at Pratt & Whitney, Cannon predicts, as more women become bosses. The company has made a commitment to ramp up the representation of woman in leadership so that by 2030, fifty percent of its executives will be female.
"Where are we going to get these people?" she asked rhetorically at a talk she gave recently to students at Vaughn College of Aeronautics and Technology in New York. Looking out over the class, two-thirds of which was male, she made her pitch with the eye-popping numbers of jobs and dollars being generated with the growth of air travel.
"There is no greater time than now to be in the aviation industry," she told the class, "There is a strong need for aircraft and powerplant mechanics, engineers, computer scientists, electrical engineers, finance and business management specialists," she said.
She could have added mentors to that list because as her career approaches the finish line that's a job she has added to her portfolio. Her presence in the classroom recognizes the value of sharing the story of a woman who was encouraged contrary to the societal norms of her time. And she is proof that mentorship can, does and should come from both women and men.
Related Articles: