STG Aerospace, the pioneering aircraft cabin lighting specialist, is delighted to announce that its Airbus liTeMood® solution is now FAA certifiied for the Airbus A318, A319, A320 and A321. This complements the EASA certification that it was awarded in August of this year.
Airbus liTeMood® is a dynamic and configurable full colour, plug-and-play, programmable retrofit lighting system that provides a choice of over 16 million colours and can be used to create bespoke scenes – from northern lights to sunrises and sunsets to settings specifically designed to celebrate national holidays – in just minutes using a patented infrared wand.
Designed to work with both classic and enhanced CIDS, the system can be installed in under 6 hours with no changes required to the aircraft's wiring or control panels. Airbus liTeMood® also delivers a range of operational benefits, including an MTBF in excess of 55,000 operating hours, a weight saving of up to 20kg on an A320, and a reduction in power usage of 55% compared to incumbent systems.
Dr Sean O'Kell, Director of Innovation for STG Aerospace, commented: "Airbus liTeMood® is an easily retrofitted lighting system that can truly transform the experience of all passengers onboard an A320-family aircraft. Winning both EASA and now FAA certification is a testament to the hard work and dedication of everyone involved in the STG Aerospace team."
ABOUT STG Aerospace
Established in 1995, STG Aerospace is an award-winning, world leader in aircraft cabin lighting technologies. Its products are currently installed in over 11,000 aircraft worldwide representing one third of the world's passenger fleet. The company's product range includes:
saf-Tglo®, the pioneering and market-leading photoluminescent emergency floor path system
saf-Tsign®, the leading brand of photoluminescent emergency and informational signage developed for commercial and military fixed-wing and rotary aircraft
liTeMood®, an LED lighting range designed specifically to retrofit commercial aircraft cabins, including a plug-and-play, programmable, mood lighting system together with ancillary cabin lighting products.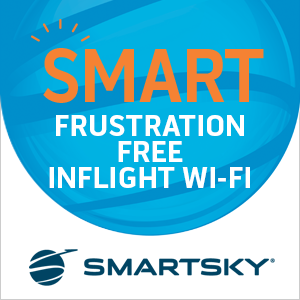 STG Aerospace has won the Queen's Award for Enterprise four times, a Boeing Best Performance Excellence Award eight times, the 2016 APEX Award for Best Cabin Innovation, the 2017 PAX International Readership Award for Best Cabin Interior Enhancement and, together with SpiceJet, the 2017 Inflight Asia-Pacific Award in the Interior Retrofit Project category.
Counting hundreds of airlines, lessors and MROs among its customers, STG Aerospace is also a supplier to aircraft OEMs, including Boeing, Embraer, BAE Systems, Fokker and Saab.
Privately-owned, STG Aerospace has its Headquarters and an Innovation and Engineering Centre in Wales, an office with further manufacturing facilities in Miami, and it has an official presence in China with a Wholly Foreign Owned Enterprise (WFOE) based in Beijing, STG Aerospace (China) Co., Ltd.