It's not uncommon to hear certain inflight connectivity service providers promise an at-home or office experience in the sky. But executing on the promise can be challenging, as that type of experience entails having access to streaming video, VPN, and multi-person webinairs, as well as other applications that require high-bandwidth and low latency.
SmartSky Networks, whose 4G LTE network will soon go live for business aviation customers in the United States, doesn't mince words when it says it will be able to accommodate this type of connected environment in-flight.
In advance of its formal service launch, SmartSky has been giving aircraft operators, high-powered execs and journalists a taste of what to expect. That's how your author found himself participating in a SmartSky demonstration flight aboard a Citation Excel during the recent NBAA show in Orlando.
SmartSky VP commercial and government aviation Paul Sameit came along for the ride and was keen to have me and my fellow testers – a pair of industry engineers – try to stream video over the connection and engage in video calling. Since I rarely do either at home, they're no benchmark for me. Instead, I wanted to connect my iPhone and MacBook Air, and then try all the things I do on the ground.
As the Citation climbed through 10,000ft, SmartSky VP, product development Eric Brooks had us connect our devices to the aircraft's Wi-Fi network. In this case, connecting the iPhone via the onboard SD Router was seamless, though SmartSky's service is router-agnostic and universally simple. My iPhone connected faster than in my Orlando hotel room, where multiple connection attempts and eventually a restart had been required.
In the jet, email began downloading even before the phone confirmed connection.
I sent iMessages to my son on expedition in Costa Rica and to my family back in the UK. I connected to them instantly.
Turning to the laptop, I emailed, posted on LinkedIn and Twitter, and began downloading the latest Adobe Creative Cloud updates, while glancing at the live Bloomberg news on SmartSky's own monitor.
One of my fellow passengers engaged in a video conference call, relaying his colleague's questions to the SmartSky crew and responding in a real-time interaction without any of that awkward stop-start conversation that comes with signal latency. The second passenger ran a couple of streaming apps while running system tests and collecting a host of data.
The flight stats were impressive. We used seven – and sometimes more – devices simultaneously, recording 13.5 Mbps peak download speeds and 21 Mbps peak upload speeds, the latter being a truly remarkable result.
Over the 30.8 minutes of connection time, we consumed 1.23 GB of data and, significantly, flew imperceptibly through 73 beam handovers as our connection passed from one ground antenna to another.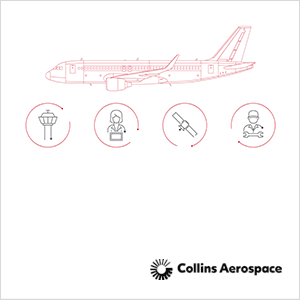 Most business aircraft users will not care about the actual numbers. Like me, they'll be impressed their device can connect instantly, and accommodate the type of functionality they're used to experiencing on the ground.
The SmartSky connection was at least as good as the free hotel Wi-Fi, albeit easier to use. And it easily exceeded the capability of the convention centre and press centre Wi-Fi offerings at NBAA.
The ultimate test had apparently come on a previous flight, when a passenger played Fortnite. A third-person shooter game, Fortnite exposes latency very quickly – a player may still be shooting even though they were eliminated seconds earlier. The game went without a hitch and it's telling that SmartSky's Sameit and Brooks apparently rated it among their most successful demonstrations of the event.
Since the Citation was fitted with a developmental equipment suite, we never achieved the peak speeds or rates possible and the experience was never as fast as my home broadband.
But I live in a quiet residential street supplied by multiple providers and SmartSky's service was still as good as any office connection I've ever used.
Related Articles: