Joining the ranks of such classic happy-sad romantic comedies as (500) Days of Summer, About Time, and The Break-Up, last year's cult hit Oh Lucy! takes the concept of tragicomedy romance to daring new heights by opening with a suicide. In fact, suicide is a running theme in this strangely beautiful indie dramedy from first time writer-director Atsuko Hirayanagi.
Adapted from Hirayanagi's award-winning short film of the same name, Lucy! was the micro-budgeted indie to beat on the award season circuit last year, taking home two Film Independent Spirit Award nominations against heavy hitters like Get Out, Three Billboards Outside Ebbing, Missouri and The Florida Project. And after watching and weeping over this sweet, heartbreakingly-sad love story, I can see why. For although the characters we meet in Lucy! are deeply authentic and very specific to a certain time and place, the issues and themes the film tackles – love, loneliness, and the bleak, disconnectedness of digital age romance – could not be more timely and universal.
Set in a modern day Tokyo where loneliness and white collar suicides or karōshi – which loosely translates as "death by overwork" – run rampant, Lucy! opens with our titular heroine (played by veteran Japanese character actress Shinobu Terajima) witnessing a suicide while waiting for the train to work. Casually brushing off the stranger's death, Lucy heads straight to work in a cramped office with phony people she loathes for another day of drudgery. But an unexpected phone call from her spritely, 20-something niece, Mika (Deadpool 2's Shioli Katsuna) changes everything.
Agreeing to take Mika's spot in an English language class the younger, impetuous girl signed up for but can ill afford, Lucy meets and falls quickly in love with the class's warm, expressive, American teacher, John – played by Pearl Harbor heartthrob Josh Hartnett. Injecting a sense of fun and spontaneity into her dull, grey universe, John changes Lucy's worldview entirely and then, just as suddenly, quits his job and returns to America.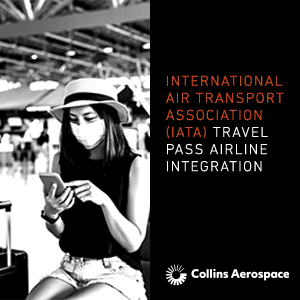 Tracking John down in Los Angeles with the help of her stern, disapproving sister/Mika's mother, Ayako (Hotaru's Kaho Minami) Lucy sets forth on an adventure into the great wide unknown with a smile in her heart and a crazy blonde wig on her head.
Featuring outstanding supporting turns from everyone from Shall we Dance? and Babel scene-stealer Kôji Yakusho to Emmy-winner Megan Mullally (Will & Grace, The Disaster Artist) as a stranger Lucy and Ayako meet on the plane, Lucy! was executive produced by comedy powerhouses Will Ferrell (Daddy's Home 2, SNL) and Adam McKay (The Big Short, The Boss). But the film's depth and authenticity shine brightest in the soulful screenplay by first-time helmer Hirayanagi.
Capturing Lucy's wry, often painfully-realized adventures at home in Japan and on the road in America with equal aplomb, Hirayanagi's work here heralds the arrival of a truly unique voice on the indie landscape. And while the film's darker moments might unnerve some viewers, adventurous indie comedy fans are in for a real treat!
Now playing on select Singapore Airlines, Air China, AirAsia X, Malaysia Airlines, SAS Scandinavian Airlines, Thai Airways, British Airways, Royal Brunei Airlines, and Qantas flights worldwide, Oh Lucy! is also available via streaming at Prime Video, Google Play, and iTunes.