When it comes to truly edgy underground filmmakers, it's hard to top writer-director Sean Baker. His 2012 film Starlet profiled the unlikely friendship between a 21-year-old porn star and an 85-year-old shut-in. His 2015 indie smash Tangerine – which was shot entirely on an iPhone 5S – followed the comic misadventures of a pair of transgender hookers looking for the pimp who wronged them. And Baker's most recent venture, The Florida Project, explores the seedy underbelly of life in the shadow of Orlando's Walt Disney World from the perspective of a sunny, bright-eyed, 6-year-old girl.
Co-written with Baker's longtime collaborator Chris Bergoch, Florida was nominated for more than 100 awards from critics groups and film festivals around the world and earned co-star Willem Dafoe (Murder on the Orient Express, The Great Wall) SAG, Golden Globe and Academy Award nominations for his indelible performance as Bobby, the hotel manager/father figure to the ragtag inhabitants of Orlando's Magic Castle Motel.
Told through the eyes of the sassy, take-no-prisoners Moonee (played to scene-stealing perfection by newcomer Brooklynn Prince) and her gaggle of like-minded, pre-teen friends, Florida is set along the strip of low-rent motels and off-brand outlet stores on the road to Walt Disney World in Orlando, Florida. Seemingly oblivious to their bleak surroundings and the harsh, hand-to-mouth reality of their day-to-day existence, Moonee and her friends spend their long summer days roaming the motel parking lots and fast food joints lining the highway.
And though their surroundings are anything but ideal – a casual encounter with a would-be pedophile is especially harrowing – the world the kids create for themselves in their very own magic kingdom through a combination of sheer force of will and childlike innocence is often wondrous. A field of cows becomes a safari worthy of Disney's Animal Kingdom, an abandoned condo complex stands in for the Haunted Mansion, and even hustling tourists for ice cream money becomes an adventure ride in itself when Moonee is leading the charge. But when Moonee's troubled single mom Halley (a heartbreakingly good Bria Vinaite in her first lead role) turns to prostitution to make ends meet, Moonee's time in the castle seems doomed to end badly for all involved.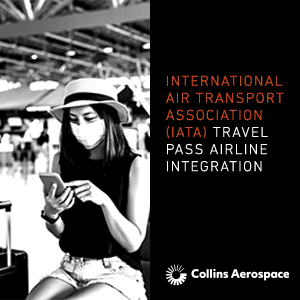 Contrasting the joy and distinctively retro thrill of kids running amuck without a parent in site with the gritty, painful reality of many American families living well below the poverty line, Florida isn't always an easy film to sit through. But Baker and Bergoch's deft balancing of tone throughout and the beautifully rendered and deeply authentic performances by Dafoe and the cast of gifted newcomers – particularly Christopher Rivera and Valeria Cotto as Moonee's BFFs Scooty and Jancey – make this a journey well worth taking.
And if you can make it to the end, Florida offers up one of the most hopeful and singularly rapturous endings I've seen in years. Shot covertly inside the real-life Magic Kingdom on an iPhone 6S Plus, Florida's much-buzzed about finale will haunt your dreams. Seriously, I'm still recovering from it. Truly magical stuff!
Now playing on select Virgin Atlantic, China Southern, Singapore Airlines, United, Emirates, and Air France flights worldwide The Florida Project is also available via steaming at Amazon Video, iTunes, and Google Play.