As a budget-sensitive traveler, I rarely find Eurobusiness tickets worth the fare difference, but SAS surprised me with its 'light' business class on a recent trip to Athens to attend IATA's Global Airport and Passenger Symposium.
After comparing options, I found that the return SAS Plus Saver fare from Billund, Denmark to Athens was about the same as other competitors' economy fares – after adding seat selection and baggage.
The SAS Plus Saver ticket comes with your pick of seats, allowance for two 23kg checked bags, FastTrack through security, access to the lounge and free Viasat high-speed Internet. No inflight connectivity – free or otherwise – would have been available on the other flights that fit my schedule.
I departed from LEGO's "home" airport Billund, which is always a pleasure to transit. It has become extremely convenient even on crowded autumn holidays, with plenty of self-service kiosks, automated bag-drop service stations, and automated gates at security. The FastTrack lane helped me avoid the holiday crowd and the whole process from arrival to bag-drop and clearing security took under ten minutes.
After collecting my baggie (with a croissant and small water cup) from the baskets at the gate, I took off at 6:20 am on SK1280, the fifty-minute flight to Copenhagen. The ATR turboprop cabins are tight, even for someone with short legs, but I focused on the view out of the window.
With a one hour and twenty-five-minute connection through Copenhagen, I didn't have to rush but I didn't have time to relax in the SAS lounge either. I took a leisurely stroll to my next gate instead. There are quality shops, restaurants and cafés everywhere at CPH, which is very handy.
Flight SK777 from Copenhagen to Athens was a bit light on passengers. There were some seat changes for weight distribution, and I wound up with an exit row window seat. There was a ridiculous amount of room with no one seated next to me. However, unlike several Eurobusiness products, SAS Plus does not proactively block middle seats.
I admit to uttering a "squee" when I saw the radome hump on this Airbus A321. Having already trialled the SAS wifi during its debut, I knew I was in for a treat, and enjoyed a high-speed, Ka-band satellite connection.
I had expected the connectivity service would deteriorate as we got closer to Greece's busiest airport, but was delighted to find that was not the case. I got a lot of work done and had no delay in uploading a photo to share on social media. We were served a light sandwich and beverages.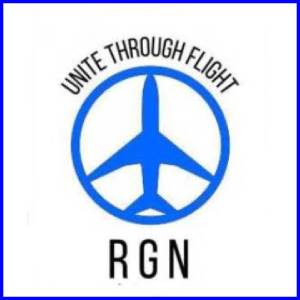 Athens Airport has all the modern conveniences, but it was extremely crowded with holidaymakers. On my return, I found that the automated bag drop machines are not common-use and only available two hours before departure. If you arrive early, as I did, you can't go up to a different airline's machines – even from the same alliance. I was stuck waiting.
Clearing security was relatively smooth. The small Lufthansa lounge was very crowded. I walked through, had a beverage and left.
On my return flight SK778, I had the bulkhead window seat. This time, there was no room to spare. I had companions in both the middle seat and aisle seat. The overhead bins were filled to capacity, but I found room for my small backpack.
The minute we were in the air, I connected to the Internet again and watched shows on Netflix all the way back to Copenhagen. I also got some work done (email and cloud access to files) with Netflix playing uninterrupted.
We were served the SAS healthy meal cube, which takes up very little room on the seat tray, so I didn't have to put my iPad away. A small selection of gourmet bon-bons sweetened the deal.
Back in Billund, at baggage claim, I was reminded that the airline industry is a tough business, and that few airlines actually make it.
SAS is in a crowded marketplace with fierce low-fares competitors, but the airline has figured out what its core customers value and it delivers.
Related Articles: