Rockwell Collins announced today that Dave Nieuwsma has been named executive vice president and chief operating officer of the company's Interior Systems business based in Winston-Salem, North Carolina.
He succeeds Werner Lieberherr who is leaving the company after helping to lead the successful integration of the B/E Aerospace business, which was acquired by Rockwell Collins in April 2017. Nieuwsma will report directly to Rockwell Collins Chairman, President and Chief Executive Officer Kelly Ortberg. Previously Nieuwsma was senior vice president of the company's Information Management Services business.
LeAnn Ridgeway has been named vice president and general manager of Information Management Services, based in Annapolis, Maryland. She was previously vice president and general manager of the integration of the B/E Aerospace business.
In a related move, Rockwell Collins also announced that Information Management Services will now become part of the company's Commercial Systems business unit to further capitalize on customers' increasing need for aviation connectivity solutions. Ridgeway will report to Kent Statler, executive vice president and chief operating officer.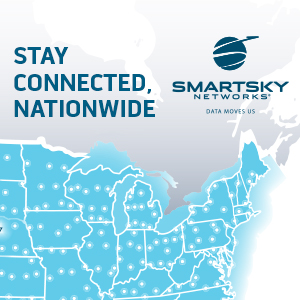 "Dave and LeAnn bring a wealth of experience and proven performance to their new roles, and the timing is right to make these changes to ensure that we have the resources in place for our continued success today and in the future," said Ortberg. "I'd like to thank Werner for leading the Interior Systems organization through the B/E Aerospace integration activities over the past year."
All changes are effective immediately.
About Rockwell Collins
Rockwell Collins is a leader in aviation and high-integrity solutions for commercial and military customers around the world. Every day we help pilots safely and reliably navigate to the far corners of the earth; keep warfighters aware and informed in battle; deliver millions of messages for airlines and airports; and help passengers stay connected and comfortable throughout their journey. As experts in flight deck avionics, cabin electronics, cabin interiors, information management, mission communications, and simulation and training, we offer a comprehensive portfolio of products and services that can transform our customers' futures.